Nottingham and Nottinghamshire Health and Care STP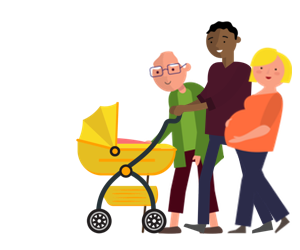 Region: Midlands
Population: 1.1 million
Find out more about Nottingham and Nottinghamshire Health and Care sustainability and transformation partnership (STP) including details of its population size, constituent organisations and priorities. This partnership is developing into an integrated care system.
Priorities
Organising care around individuals and populations – not organisations – and delivering the right type of care based on people's needs.
Helping people remain independent through prevention programmes and offering proactive rather than reactive care, which will also reduce avoidable demand for health and care services.
Supporting and providing care for people at home and in the community as much as possible, and ensuring that hospital, care home beds, and supported housing, are available for people who need them.
Working in multi-disciplinary teams across organisational boundaries to delivering integrated care as simply and effectively as possible.
Minimising inappropriate variations in access, quality, and cost, and delivering care and support as efficiently as possible so that the proportion of the budget spent on improving health and wellbeing can be maximised.
Maximising the social value that health and social care can add to local communities.
View the Nottingham and Nottinghamshire Health and Care STP plan
Which area does the STP cover?
The following map shows the area that Nottingham and Nottinghamshire Health and Care STP covers:

Constituent organisations
The following organisations are part of Nottingham and Nottinghamshire Health and Care STP. For individual contact details for these organisations, please see the NHS website.
Mansfield and Ashfield CCG
Mansfield District Council on behalf of Nottinghamshire District and Borough Councils
Newark and Sherwood CCG
Nottingham City CCG
Nottingham City Council
Nottingham North and East CCG
Nottingham University Hospitals NHS Trust
Nottingham West CCG
Nottinghamshire County Council
Nottinghamshire Healthcare NHS Foundation Trust
Rushcliffe CCG
Sherwood Forest Hospitals NHS Foundation Trust
Other organisations which are involved:
Circle Nottingham Limited
East Midlands Ambulance NHS Trust
Healthwatch Nottingham
Healthwatch Nottinghamshire
Local Medical Committee
NHS England
Nottingham CityCare Partnership
Nottingham Emergency Medical Services
Voluntary and community sector organisations represented by Nottingham CVS, Nottinghamshire Together and TEAM
Contact Nottingham and Nottinghamshire Health and Care STP
STP leader: David Pearson, Corporate Director, Adult Social Care Health and Public Protection & Deputy Chief Executive, Nottinghamshire County Council
Email: STP@nottscc.gov.uk
Website: www.stpnotts.org.uk