South Yorkshire and Bassetlaw STP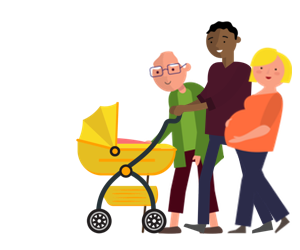 Region: North East and Yorkshire
Population: 1.5 million
Find out more about South Yorkshire and Bassetlaw sustainability and transformation partnership (STP) including details of its population size, constituent organisations and priorities. This partnership is developing into an integrated care system.
Priorities
Reducing inequalities for all and helping people live well and stay well for longer.
Joining up health and care services so they are responsive to people's needs and are accountable.
Investing in primary and community care, with general practice at the centre.
Treating the whole person, looking after their mental and physical health.
Standardising acute hospital and specialised care – improving access for everyone, reducing inequalities and improving efficiencies.
Simplifying urgent and emergency care, making it easier for people to access the right service closer to home.
Developing the right workforce, in the right place with the right skills – for now and in the future.
Using the best technology to keep people well at home, to support them to manage their own care and to connect staff so they can provide joined up care.
Creating a financially sustainable health and care system.
Working with local communities to do this.
Constituent organisations
The following organisations are part of South Yorkshire and Bassetlaw STP. For individual contact details for these organisations, please see the NHS website.
Barnsley Hospital NHS Foundation Trust
Barnsley Metropolitan Borough Council
Barnsley CCG
Bassetlaw CCG
Bassetlaw District Council
Chesterfield Royal Hospital NHS Foundation Trust
Doncaster and Bassetlaw Teaching Hospitals NHS Foundation Trust
Doncaster CCG
Doncaster Children's Services Trust
East Midlands Ambulance Service NHS Trust
NHS England
Nottinghamshire County Council
Nottinghamshire Healthcare NHS Foundation Trust
Rotherham CCG
Rotherham Metropolitan Borough Council
Rotherham, Doncaster and South Humber NHS Foundation Trust
Sheffield CCG
Sheffield Children's Hospital NHS Foundation Trust
Sheffield City Council
Sheffield Health and Social Care NHS Foundation Trust
Sheffield Teaching Hospitals NHS Foundation Trust
South West Yorkshire Partnership NHS Foundation Trust
The Rotherham NHS Foundation Trust
Yorkshire Ambulance Service NHS Trust