Suffolk and North East Essex STP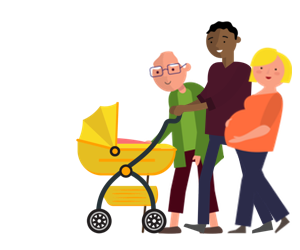 Region: East of England
Population: 1 million
Find out more about Suffolk and North East Essex sustainability and transformation partnership (STP) including details of its population size, constituent organisations and priorities.
Priorities
Suffolk and North East Essex STP will collaborate; be innovative, and will inspire clinical and community leadership. STP partners want the best for local people.
Over the next five years the partnership will improve care for its public; the quality of services on offer; support for its workforce; and how it spends public money within budgets.
The public, clinicians, the voluntary sector and other partners expect the partnership to join forces to reduce duplication, inefficiency and make services easier to navigate.
By linking up services, the public will see GP surgeries, mental health and social care services, acute hospitals and community health professionals all working together, moving care closer to people's homes and improving their outcomes.
Constituent organisations
The following organisations are part of Suffolk and North East Essex STP. For individual contact details for these organisations, please see the NHS website.
Anglian Community Enterprise
Colchester University Hospital NHS Foundation Trust
Community and Voluntary Sector (through project with NCVO)
East of England Ambulance Service NHS Trust
Essex Partnership University NHS Foundation Trust
Healthwatch Suffolk and Healthwatch Essex
Ipswich Hospital NHS Trust
Local Professional Networks for pharmacists, optometrists and dentists
Mid Suffolk, Forest Heath, Tendring, St Edmundsbury, Suffolk Coastal, Colchester, Ipswich and Babergh District and Borough Councils
NHS England, NHS Improvement and Public Health England
Norfolk and Suffolk NHS Foundation Trust
North East Essex, Ipswich and East Suffolk and West Suffolk CCGs
St. Helena, St. Elizabeth and St. Nicholas Hospices
Suffolk and Essex County Councils
Suffolk and Essex Local Medical Committees
Suffolk GP Federation and GP Primary Choice
West Suffolk NHS Foundation Trust
Contact Suffolk and North East Essex STP
STP leader: Ed Garratt, Accountable Officer, NHS West Suffolk CCG
Independent Chair: William Pope
Email: stpdsu@nhs.net