Sussex and East Surrey STP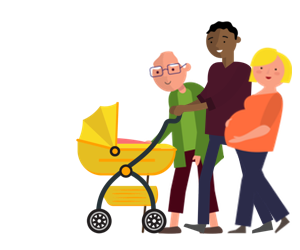 Region: South East
Population: 1.8 million
Find out more about Sussex and East Surrey sustainability and transformation partnership (STP) including details of its population size, constituent organisations and priorities.
Priorities
Improving health and wellbeing, preventing illness and enabling people to live well.
Providing more care closer to home, integrated around the needs of individuals.
Providing the highest quality acute care through specialist clinical networks.
Improving services and outcomes for mental health and emergency and urgent care.
Making the best use of the resources available.
Which area does the STP cover?
The following map shows the area that Sussex and East Surrey STP covers:

Constituent organisations
The following organisations are part of Sussex and East Surrey STP. For individual contact details for these organisations, please see the NHS website.
Brighton and Hove CCG
Brighton and Hove City Council
Brighton and Sussex University Hospitals NHS Trust
Central Surrey Health
Coastal West Sussex CCG
Crawley CCG
East Surrey CCG
East Sussex County Council
East Sussex Healthcare NHS Trust
Eastbourne Hailsham and Seaford CCG
First Community Health and Care
Hastings and Rother CCG
High Weald Lewes Havens CCG
Horsham and Mid Sussex CCG
Integrated Care 24
Queen Victoria Hospital NHS Foundation Trust
South East Coast Ambulance Service NHS Foundation Trust
Surrey and Borders Partnership NHS Foundation Trust
Surrey and Sussex Healthcare NHS Trust
Surrey County Council
Sussex Community NHS Foundation Trust
Sussex Partnership NHS Foundation Trust
West Sussex County Council
Western Sussex Hospitals NHS Foundation Trust
Contact Sussex and East Surrey STP
STP leader: Bob Alexander, Executive Chair
Email: hwlhccg.stp@nhs.net