Mental health and wellbeing
The NHS is here for your mental health
---
During the coronavirus pandemic, the NHS is here to support your mental health, as well as your physical health.
There are online resources to help you and your loved ones improve your mental wellbeing.
But if you face mental health issues, please remember: the NHS is here for you. You can talk to your GP about mental health and continue to access mental health services as usual. The NHS is open to new referrals, via your GP or online.
If you or someone you know requires urgent mental health care, you can access support online and via your local NHS mental health helpline.
NHS 2020: The NHS is here for your mental health
Claire Murdoch, National Mental Health Director, NHS England and NHS Improvement highlights the importance of maintaining your mental wellbeing and how the NHS is here for you.
Mental wellbeing
Every Mind Matters has a range of resources to help you maintain your mental wellbeing, including top tips to get a better night's sleep. You can complete the Mind Plan to get tailored advice on supporting your mental health.
Children and Young People
Regardless of their age, this may be a difficult time for children and young people.
Our NHS children and young people's mental health services continue to support under 18-year-olds. Please talk to your GP or check online self-referral options if you are concerned about your child.
Read the guidance for parents and carers on supporting children and young people's mental health and wellbeing.
We have also published new clinical advice for parents, guardians and carers and young people on how to help and support a child or young person facing mental health issues.
Workforce
If you are looking for a career with true purpose, the mental health sector is for you.
Read our blogs to be inspired on the impact you can have as a mental health staff member working for the NHS: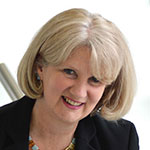 Claire Murdoch, National Mental Health Director.
The NHS is here for your mental health
"Come and help us support and improve the mental health of our nation. If you are looking for a career with true purpose, the mental health sector is for you."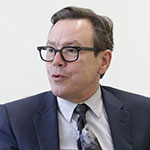 Tim Kendall, National Clinical Director for Mental Health
Working in mental health.
"Working in mental health draws on everything you have to offer – but also gives you back much more: a sense of pride and achievement that only a few careers can provide."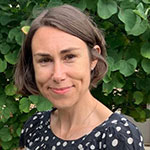 Emma Wadey, Head of Mental Health Nursing
Mental health nursing a difference other careers can only dream of.
"The difference we can make to people and their families in my view is unparalleled anywhere else."
Find out more about a mental health career.
Staff Wellbeing
We are committed to supporting the mental health of our NHS staff and social care workers. We have developed new dedicated resources, including a new helpline and free access to practical and psychological support.
BAME
We are proud of our diverse workforce and are working across the sector to support rapid improvements in BAME experiences of and access to mental health services.
The IAPT Positive Practice Guide and Advancing Mental Health Equality Resource are helpful resources used by local NHS organisations to tackle inequalities in their area.
Digital Innovations
The COVID-19 pandemic has affected everyday life as we know it, especially our social interactions, but also the way we receive care and support. Mental health teams across the country have quickly adapted their ways of working to keep providing mental health care to all children and adults who need it.
Social prescribing
Social prescribing helps people who may be struggling with life to develop connections in the communities where they live and to be more active. Sometimes signposting people to activities might be all they need. But for other people, a social prescribing link worker can help them work through the obstacles that stand in the way of improved mental and physical health and wellbeing. They support people to join in the activities in their area, with less dependence on their GP and other professionals.
During the coronavirus pandemic social prescribing link workers have been an important part of how general practice has met the needs of 'shielded' patients – helping them to feel less isolated and lonely.
Share your stories
We want you to share your stories and personal commitments about how you are trying to maintain and improve your mental health and well-being during the COVID-19 pandemic to inspire and motivate others.
The easiest way to do that is to share it on social media using #ThankYouTogether and #NHSBirthday.