111 call handler, West Midlands Ambulance Service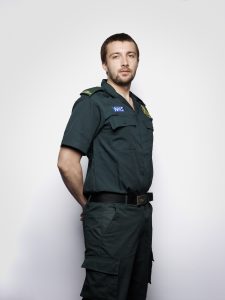 I'm a second-year medical student at Birmingham University, and when coronavirus hit earlier this year, like many other students, we were told our exams were cancelled. We were, however, offered the chance to train as an NHS 111 call assessor – and I'm very pleased I did.
It can definitely be nerve-wracking as you never know what or from who your next call will be. One of the most difficult calls I picked up was from a patient that had suffered a late stage miscarriage. She was extremely distressed, and I just felt like crying. But you have to be strong, so that you're able to help. At the other end of the scale, shortly after that I answered a call from an elderly woman who wanted to know if it was okay to hang her washing out during the pandemic.
I'm very aware that a lot of the time, I may be the first person speaking to someone who has just gone through something traumatic. A lot of our job is about asking clinical questions to get people the right type of help. Speed is of the essence, but it can definitely feel cold in the moment. Someone might be going through a severe breakdown, so you have to take your time and get on their level.
With all of that intensity, running really helps clear my head and keep me going. On my days off I have been doing sponsored charity runs with my medical society for NHS Charities Together. The other day we finished an eight-hour shift at the call centre and ran 26 kilometres back to the university campus! We've raised £23,800 so far and are now campaigning to include BAME representation in clinical teaching at Medical Schools across the country.
It's a massive reward when you know you've helped someone, especially when they thank you at the end of the call and say they're going to pray for you. Even as doctors in training – all we want to do is help people to the best of our ability.
I'm so honoured to be a part of this campaign – I just wish I hadn't had to shave my own hair during lockdown!