The fantastic contribution of NHS volunteers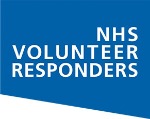 Volunteers have made a fantastic contribution to the NHS in England during the COVID-19 pandemic including supporting the vaccination programme.
If you would like to help with this you can still sign up on the NHS Volunteer Responders website as we still need a number of roles filled including steward volunteers in a number of areas.
Support us as we move forward
Many NHS organisations and charities need help from volunteers. This is a great way to support the NHS and get involved in your community as we move forward from the pandemic. Local NHS trust websites usually include details of how to get involved.
Find out about the different ways you can get involved in volunteering.