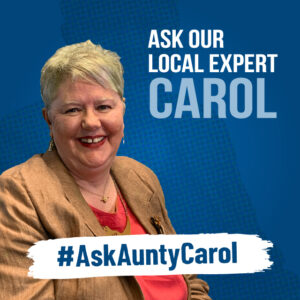 Got questions about COVID-19 vaccinations? Why not #AskAuntyCarol
Carol Bissett, our local immunisation expert, will be on hand to answer your COVID-19 vaccination questions every week!
You can also visit the dedicated Frequently Asked Questions (FAQs) page for more information, and more North West vaccination information can be found here.
Book your Covid-19 vaccine or find a walk-in clinic here
Aunty Carol said:
So, what gives me the right to sit here and tell you that you should have a vaccine? The science! I follow the science.

I believe the scientists. You've only got to look at the global picture to see that these vaccines are working.