LGBT History Month – Webinar Series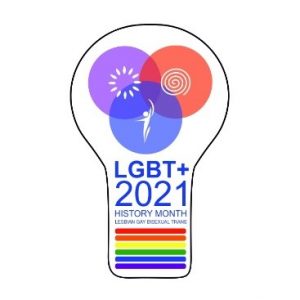 LGBT+ History Month webinar series | February 2021
LGBT History Month is an annual celebration of the LGBT+ community's rich history. Throughout February, NHS England and NHS Improvement North West are hosting a series of bitesize webinars to celebrate and share best practice from across the region.
It is important to acknowledge that our colleagues in the system continue to face significant pressure to meet the challenge of Covid-19. However, it is vital that we continue to keep Equality, Diversity and Inclusion firmly on our agenda and improve our understanding about the disproportionate impact the virus has on some of our communities.
We have listened to our LGBT+ staff networks within NHSE&I and out in our NW developing systems and we have identified a list of issues and topics which we will explore in our webinars, these include:
identifying and managing LGBTQ+ talent

recruiting and retaining LGBTQ+ staff

learning from lived experience

understanding the impact of coronavirus on this community

intersectionality and impact on health and wellbeing
Our colleagues from the University Hospitals of Morecambe Bay NHS Foundation Trust, recently awarded first place in the top 50 of the UK's most inclusive employers, will also be hosting a session.
In delivering this webinar series we are dependent on our colleagues and peers being open, transparent and honest in their presentations – therefore we expect questions and feedback to be respectful and constructive.
In the North West we are committed to making a real difference to how it feels to work here. We hope to see you there!
Schedule
Please see the schedule of seminars below and Microsoft Teams Live links to join the sessions.
If you are new to Microsoft Teams you can find out more about joining an event here.
There will be a Q&A session after each presentation/discussion and an evaluation survey.
Date/Time
Speaker/s
Topic/link
Monday 1 February 2021

12:00 -13:15

Bill McCarthy Regional Director NHS England and Improvement North West

Karen Gallagher Regional Head of Staff Experience FCIPD, NHS North West People Team

Opening remarks

Health and wellbeing

Wednesday 3 February 2021       12:00 -13:00
Osman Rafiq Outreach volunteer, Trustee, Hidayah LGBT UK

LGBT Muslims

Friday 5 February 2021

12:00 -13:00

Adam Harrison Patient Experience and Inclusion Manager, Warrington and Halton Teaching Hospitals NHS Foundation Trust

Daniel Hallen DCO Head of Digital Technology, NHS England and Improvement

David McCluskey Quality Improvement lead, NHS England and Improvement

LGBTQ + Staff Networks

Wednesday 10 February 2021   12:00 -13:00
Tara Hewitt Equality & Inclusion Programme Manager, NCA Inclusion Centre of Excellence, Northern Care Alliance NHS Group

Trans – lived experience

Thursday 11 February 2021 13:00-13:40
Jenni Douglas-Todd National Director of Inclusion, Deputy Chair and Senior National Director of Inclusion, Deputy Chair and Senior Independent Director with University Hospital Southampton NHS Foundation Trust

LGBT commitments in national People Plan

Friday 12 February 2021

13:00 -14:00

Jessica Payne – Assistant Project Manager – Talent Management, OD and Leadership, Lancashire and South Cumbria ICS

Lee Jenkinson – Clinical Support Worker & UHMBT LGBT+ Network Chair

Karmini McCann – Head of Inclusion & Engagement at UHMBT & Chair of the Lancashire and South Cumbria ICS Inclusion Leads Collaborative

Networks – stronger together

Monday 15 February 2021

12:00 -13:00

Sophie Meagher, Policy Coordinator, LGBT foundation

The Impact of the Covid-19 pandemic on LGBT Communities

16 February 2021

13.00 – 13.40

Jenny-Anne Bishop Member of the Parliamentary Forum on Gender Identity (Westminster)

Event moved to 24th February

Wednesday 17 February 2021

13:00 – 14:00

Ruth Mullin Head of Talent Management, NHS North West People Team

Deborah Davis Managing Director/Head of Leadership and Life- Long Learning, NHS North West Leadership Academy

Inclusive Talent and Leadership Development

Friday 19 February 2021

13:00 – 14:00

Jon Restell Chief Executive, Managers in Partnership, Miphealth.org.uk

Why Fairness Matters in the Workplace

Monday 22 February 2021

12:00 – 13:00

Helen Ashley Retention Manager, NHS North West People Team, NHS North West People Team

Retention stories and the importance of decent data

Wednesday 24 February 2021

13.00 – 13.40

Jenny-Anne Bishop Member of the Parliamentary Forum on Gender Identity (Westminster)

The Health & Social Care needs and experiences of older Trans people

Friday 26 February 2021

13:30 -15:00

Michelle Cloney Director HR and OD Warrington and Halton Teaching Hospitals NHS Foundation Trust

 

Dr. David Levy, NHS North West Regional Medical Director

Summary and closing comments to include Q&A panel
The schedule is accurate as of Thursday 28 January 2021. Webinar organiser, Ivo Georgakiev, ivo.georgakiev@nhs.net