We've asked a people from across the North who are involved in the delivery of mental health services to share their thoughts on mental health services across our region over the past 70 years.
Click on the links to jump to the corresponding case study.
---
Let's REACH for Good Mental Health Care
By David Smith, CEO of Mind in Hull and East Yorkshire @david3012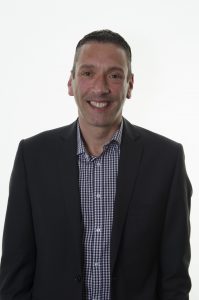 Following an early career in finance David entered the voluntary sector in 1995 working in housing and advice before later specialising in mental health services.  Holding a Master's in Charities Resource Management David regularly engages in public debate on issues such as mental health, charities and leadership.
https://uk.linkedin.com/in/davidsmithyork
Stories on the subject about mental health care have rarely been far from the headlines in recent months and the issues of access, waiting times and standards of care most prominent. But what about looking deeper? What about if we could solve those delivery problems and focus on the fundamental pillars of good mental health care? What makes a mental health service a good mental health service?
Looking back over my last twenty years supporting vulnerable people I believe there are just five basic areas that apply just as much to our general wellbeing as to those requiring intensive clinical support.
Relationships – Trusting, caring relationships are fundamental to of our mental wellbeing. A genuine connection that avoids artificial boundaries and transactional relationships.
Environment – Both the physical and cultural environment people are living in. A safe, secure home in an area, workplace or community they feel safe and welcome.
Activity – We all need to feel we have a role in society and for most of us this comes from our occupation. Activity also improves our physical health; something still often overlooked in mental healthcare.
Compassion – Not just towards others, sometimes we're just too hard on ourselves. We see media portrayals of what 'normal' is supposed to be and beat ourselves up because we don't think we meet the standard.
Hope – The most important, and one often lacking for those with more severe mental illness is that of hope. Without a genuine belief that things can improve we get stuck and lose motivation.
You might notice that I've not mentioned medication, the health service, hospitals or psychiatrists in my five points. That's deliberate. Whilst all have a vital role to play too often we rely on medicine to be the only solution for our mental health. The health service certainly has a role to play but I'm convinced we can deliver better outcomes if we support people in the community closer to home.
You'll also see that I didn't talk about innovation, transformation, digital or apps. Too often I see these words bandied around as though they are solutions in their own right. They're not. The ways we deliver good care will undoubtedly change and evolve but the fundamental pillars will always remain. We know what they are, we know how to do them, we know they work and we know they're right.
Let's get on and do it!
This extract from David's REACH article has been re-published here especially for May 2018's Mental Health events and celebrations happening across the North in recognition of 70 years of progress in Mental Health. David was a key note speaker at NHS England North's Celebratory Event that will be taking place on the 15th May in Leeds.  For David's full article please visit https://davidsmith3012.wordpress.com/2015/10/26/lets-reach-for-good-mental-healthcare/
---
Awareness and communication are the cornerstones of the new age in mental health treatment; but where do we go from here?
By Ruth Lyons, university student with lived experience and founder of 1000 Ways to be Fearless
One of the biggest changes in mental health over the past few decades can be seen in the very act of me writing this blog post; people talking about it. For many years, many suffering from mental health issues were stigmatised, ostracised or didn't understand what was happening to them. Now, the tide is turning, and people are finally opening up. We are reaching a point where everyone across the country is growing aware of what mental health issues are, breaking the boundaries that have kept people shut in, silent and isolated for so long. Awareness and communication are the cornerstones of the new age in mental health treatment. But where do we go from here?
The most interesting thing about this new level of openness is that a lot of it isn't happening face-to-face, it's happening online. In the digital age, people are empowered to seek help outside their immediate circles; the possibility for connection and understanding is no longer limited to the people around you, but limitless to every other individual at the other end of an internet connection. After running an online mental health blog for two years, I get messages from people across the globe, people who I would never have had the opportunity to listen to, to help, to learn from, without this new mode of connectivity. The answer to the question 'where do we go from here?' is right in front of us. Literally, the screen you are reading this on.
Once people have become aware of their mental health the next, and often hardest, step is getting them to receive help or treatment. When you're anxious, depressed or experiencing poor mental health, booking a doctors appointment, getting there, and subsequently turning up to therapy every week can seem as hard as climbing a mountain. Having an option of a virtual appointment, whether with a GP or a therapist, could resolve these issues, and encourage more people to seek help and get into treatment. This process is already being trialed in London, but expanding it and making it more known to mental health patients could be revolutionary.
If the digital age is about forging connections, removing boundaries and barriers between people; why not harness that power to help and heal?
---
Celebrating 70 Years of Progress and Innovation in Mental Health Services across the North
By Anthony Deery, Clinical Lead, Mental Health Programme, NHS England/NHS Improvement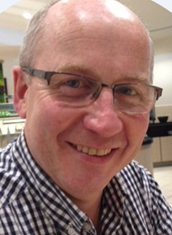 Hello everyone and welcome to this celebration.
In the past 70 years we have seen a huge transformation in our mental health system and we are continuing to develop it so that the next decade and beyond will be even more transformational.
Here in the North we have seen substantial improvements since the 1940's.   Over the years there has been  a major change to the way care is delivered, moving from institutionalised to more personalised care in less restrictive settings. Many of the old asylums have closed with  some substantial investment in new state of the art facilities and community services. This progress has in large been made possible by   the combined efforts of our service users, dedicated workforce and policy makers who have raised the profile of mental health within our health and social care system, changed attitudes and opened the way to the next generation of innovation and improvement.
More recently, the Five Year Forward View for Mental Health has been a welcome catalyst. It sets out a roadmap to increase investment and expand and further improve our mental health services. This plan is being delivered across the North and  is helping to provide new models of care designed to improve access and achieve better outcomes for service users and carers.  Across the North, we have seen new eating disorder services for children and young people; specialist perinatal mental health services, acute liaison mental health services  in a number  of our acute hospitals, specialist units for people with dementia  and a range of community and primary care based mental health services.
Throughout this period we have also seen a huge shift in attitude towards mental health which is helping to reduce the stigma that  surrounds  this.   Over the past few years, celebrities such as Stephen Fry, Robbie Williams and more recently Mariah Carey have spoken out about their own mental health issues, helping to change attitudes and pave the way for everyone – it's ok to talk about mental health.  Even the Royal Family are doing their bit to raise awareness with Princes William and Harry along with Kate recently launching their Heads Together charity campaign.
The creation of social media and new technology like MindSpace and other Apps – has empowered people not only in knowledge but connecting with others, sharing their stories and building movements.  There has also been rapid development and access to talking therapies, which can often mean help is available either online or over the telephone without the need to wait to see someone.  The very nature of mental health means help and support is needed in the moment, not in two weeks' time.
Alongside, the improvements in treatments, diagnosis and attitudes we cannot underestimate the learning and development within mental health services.  The fabulous research community has helped revolutionise approaches to treatment and improve outcomes. In addition the learning from enquiries, deaths, incidents, complaints and positive practice remains vital to the pursuit of continuous improvement for the people and families we serve.
---
Progress towards Core 24 across North East and Cumbria
By Kate Chartres, Network Clinical Lead for Liaison Mental Health, Northern England Clinical Networks
As part of Mental Health Month in NHS England we are keen to focus on the fantastic work being done by our psychiatric liaison teams across the region. North East and Cumbria have specialist mental health workers, providing a rapid response to all A&E departments, when people present with a mental health crisis. Many of our services have expanded after receiving transformation funds from NHS England in 2017/18.
The services provided enhance the experience of people presenting to hospital in crisis by being responsive/ supportive and providing the right care at the right time. Their presence also enhances the understanding non-mental health staff in mental health conditions and amongst other things how to respond to someone who may have considered or tried to take their own lives via formal and informal training.
People are also getting mental health support for the psychological impact of their physical health problem via these teams in the wider hospital within 24 hours of referral, something that had previously often been missed or ignored due to a lack of expertise. Teams are generally multi-disciplinary including a combination of nurses/ social workers/ occupational therapists/ psychiatrists and psychologists.
We have had positive feedback colleagues across the region and some examples are below:
 "I think this service has made a huge difference to the care we give to mental health patients. Prior to the service implementation patients were waiting sometimes up to 10 hours for assessment, and many were absconding. They are now assessed in a timely fashion. From a departmental perspective, they do not 'clog' the department either – there were times when 6 or 7 would be waiting assessment through the night, and CRISIS team were often too busy to come. It would be a disaster if we lost the service"
"Prompt response 24/7. They proactively come to the ED to look for referrals rather than just waiting until we call. This has had a significant effect on the ED performance, ED flow and of course patient care. Thanks."
 "I am able to access advice easily whenever I have needed to"
"I feel the current system provides exceptional mental health support"
 "Just wanted to highlight how invaluable I have found the CYPS team over the last few weeks- during handover in the morning and the support they give to the ped dept- popping down to see if we have anyone for them.  They have also attended PED on request and assessed to see if patients can go home and have ongoing follow up etc."
 "Having psych liaison staff to refer to makes a huge difference to getting patients appropriate mental health care and the overall efficiency of the department"
For more information about the services in the North East, please contact: england.nescn@nhs.net
---
Service User and Carer Engagement at Greater Manchester Mental Health NHS Foundation Trust
By Claire Watson – Recovery Academy, Service User Engagement and Volunteering Lead
Over the past 5 years, we have been on a journey to improve the culture of our organisation and make service user and carer engagement core business for all our staff so that our services are more compassionate, recovery focussed and responsive to local needs.
We have a Service User and Carer Engagement Strategy with four main aims:
To work collaboratively with service users and carers to develop meaningful care plans that support recovery;
To listen and respond to service user and carer feedback so that our services can respond better to local needs;
To involve service users and carers in decision making and service developments through our Service User and Carer Engagement Scheme;
To co-deliver services with services users and carers through our Volunteering and Peer Support opportunities.
One of our biggest achievements through the implementation of this approach, is the Trust Recovery Academy.  Since its formation in 2013 we have produced 11 prospectuses.  The current prospectus offers 62 courses that are co-produced and co-delivered between staff and service users and carers.  We have over 5,000 registered students, half of whom are service users and carers.  Our aim is to promote shared learning of mental health and addiction, and to develop knowledge and skills to support recovery.  Our research into the effectiveness of the Recovery Academy shows improved recovery and wellbeing, and a reduction in internalised stigma and social interaction anxiety amongst our students who are service users. The current prospectus can be downloaded here.
We are also very proud of our Volunteer Peer Mentors and our paid Peer Support Apprentices.  We have developed a career pathway for people with lived experience of mental health difficulties and/or addiction.  We have opportunities in many of our services for volunteers and currently have over 150 working across our different sites.  We are encouraging services to create Peer Support Apprentice roles for people with lived experience to apply and can support them gain nationally recognised qualifications via our internal Apprenticeship Team.  In 2016 we were shortlisted for a Health Service Journal Award.  One of our dedicated Volunteer Peer Mentors told the HSJ "There is no such thing as IMPOSSIBLE. It simply means I'm possible."  The service users who have benefited from the support of our Peer Mentors have said: "They really give us a sense of hope, if they can do it, then so can we."
If anyone is interested in learning from our experiences (the good and the bad), please get in touch.  Equally, if anyone is interested in sharing their learning with us, we would very much welcome this opportunity: Claire.watson@gmmh.nhs.uk
---
We would love you to get involved with #NHS70MHNorth and tell your own area's story – what did mental health services used to look like in your area?  What new services/developments have you seen?  What new treatments have you seen introduced that weren't available years ago?  Any research your area has been involved in?  What investments in mental health services have there been?  Please share on Twitter and don't forget to tag us in: #NHS70MHNorth