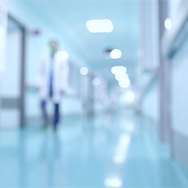 Vanguards
50 'vanguards' were selected to take a lead on the development of new care models which will act as the blueprints for the NHS moving forward and the inspiration to the rest of the health and care system.
How the five vanguard types are supporting improvement and integration of services.
Find out about the 50 vanguards and how they are developing blueprints for the NHS moving forward.
Sign up for our monthly newsletter to see what's happening in the vanguards, including our latest news and blogs.
A one-stop shop for support, tools and links to delivering improvements and integration.
Find out where to meet the new care models team and view presentations and videos from previous events.
How the vanguards are working with local communities to improve care for patients and carers.