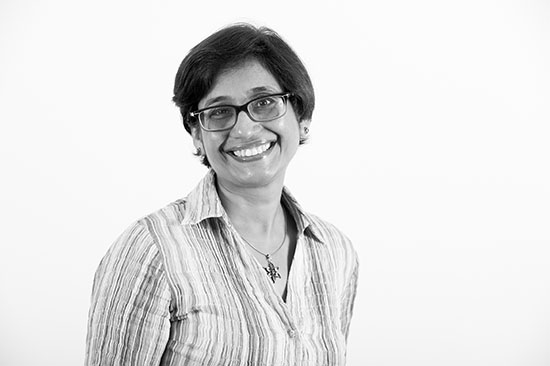 Providing online support, resources and information for clinical commissioning groups (CCGs).
Framework for Commissioning Community Nursing
The framework for commissioning community nursing is in response to the Five Year Forward View.  It focuses on community nursing whilst recognising that greater integration for health and social care will be needed to meet future needs
CCG Finance and Activity Planning information 2015/16
The CCG Finance and Activity Planning information is an extract of the data from CCG plans submitted in May/June 2015. The data includes:
CCG commissioned activity broken down into outpatient, day case, elective, non-elective and A&E attendances for 2014/15 outturn and 2015/16 plans.
CCG programme costs broken down by acute, community, continuing care, mental health, other programme and primary care for 2014/15 outturn and 2015/16 plans.
CCG QIPP information for 2014/15 outturn and 2015/16 plans including the financial value and the percentage of total allocation the QIPP plans represent.
Please note that accurate comparisons using this data, between years and across CCGs, is not possible due to the impact of factors such as non-recurrent adjustments and the Better Care Fund, as well as local factors specific to each CCG.
Clinical Commissioning Groups' accounts
New framework for responding to CQC inspections of GP practices
CQC have begun to inspect and rate every GP practice in England. Practices will be rated in one of four categories; 'outstanding'; 'good'; 'requires improvement'; or 'inadequate'.  A new guidance framework has been developed to ensure that there is a consistent approach for CCGs, area teams and CQC to work together before, during and after inspections and for responding to instances where practices are rated inadequate.
In such instances, teams and CCGs should be working with practices to ensure there are clear and transparent improvement plans in place and consider appropriate interventions if services to patients are at risk. This framework describes how teams and CCGs should:
collaborate with CQC to ensure ongoing monitoring and surveillance of contracts, prior to and during practice inspections to share intelligence.
support practices rated inadequate in one of the key domains or population groups by putting in place an improvement plan and signpost to external support to ensure sustained measurable improvement.
oversee progress against improvement plans and take further contractual action if there is no demonstrable improvement.
Directory of development support for commissioning organisations
The Directory of development support is a searchable, online tool for CCGs and other commissioning organisations with hundreds of offers aligned to specific development needs. Users can search by specific development needs to access a variety of real tangible help such as facilitative support, expert advice, skills transfer, networking opportunities and recommendations for improvement from across the market.   
The directory will be updated by supplier organisations on an ongoing basis to reflect new and changing development needs. For queries or feedback on the directory please contact england.ccgdevadmin@nhs.net.
Mapping the market – Commissioning support services
Mapping the market charts some of the CSU and Independent sector commissioning support market; including some of the significant changes which are already taking place as the market for CSS evolves. There is a tangible sense of momentum and improvement. It is a useful read to understand some of the products and services available to commissioners and CCGs.
Mapping the Market Volume II charts parts of the VSO and SME sectors.
Overall resources
Developed in response to CCGs' expressed needs, the Learning Environment is a fully-searchable online platform which brings together five key tools to support commissioning organisations in their development journey. The tools are:
The Directory which brings together hundreds of tangible offers of development and commissioning support from across the market
The Pinboard which contains a number of case studies showcasing successful and innovative commissioning practice
Find CCGs like mine is a useful tool which allows CCGs to discover other CCGs most similar to them
The following tools can be accessed through a log in:
The Learning Exchange is a tool which allows CCGs to offer support to other CCGs across a wide variety of development areas
NHS Community England is a safe space for commissioners to raise discussions, forums and groups
CCG authorisation
CCG configuration
CCG development
CCG Organisation Development
A range of Organisation Development (OD) resources are now available (below) to CCGs. This work has been led by members of an OD project group that was established last autumn under the work programme of the Commissioning Assembly CCG development working group.
CCG engagement
CCG finance
Financial Sanctions 2015/16
NHSI and NHSE have agreed to vary the financial sanctions framework for 2015/16.
Commissioners should continue to levy fines as for the first half of the year. However, with effect from 1 January 2016 either the commissioner returns fines to providers to support provider financial positions (and so should not result in additional expenditure), or retains the money to create an underspend, improving the bottom line.
Allocation of resources 2016/17 – 2020/21
Allocation of resources 2015/16
Allocations publication letter
Commissioner Assignment Method
NHS England's Data Services for Commissioners team have been working on an algorithm and guidance to ensure that the right commissioner code is always assigned in Commissioning Data Sets.
The accuracy of this is important for a range of commissioning purposes including establishing healthcare needs, planning delivery of services, performance management and assurance, and for data access purposes. This guidance is particularly needed for cases where it may not be straightforward to identify the correct commissioner code. A flow chart describing the process, and supporting guidance are now available.
CCG governance
The following resources have been provided to help emerging clinical commissioning groups as they work towards becoming established. They should be read in conjunction with Towards establishment: Creating responsive and accountable clinical commissioning groups published in February 2012.
The resources, which are optional, are designed to be flexible and to be tailored for local use.  CCGs may choose to use all or certain aspects of each resource or create their own.
CCG outcomes
Clinical data sets
Commissioning intelligence
Commissioning support
National Business Continuity
The NHS 111 National Business Continuity Escalation Policy sets out the policy and process for the deployment of national business continuity. It outlines how and when the service should be activated and how this is governed.
Complaints handling
Two new toolkits have been launched today (30 Nov 2015) by NHS England to support commissioners in the assurance of good complaints handling.
The toolkits have been co-designed and tested with a group of stakeholders including CQC, PHSO, Monitor; CCG's, Complaints Managers Forum and complaints advocacy support. A number of CCGs have tested the toolkits for ease and usability. This design process has identified that there is a requirement to develop two Toolkits, one for commissioning of primary care and one for the commissioning of acute, community and mental health care.
The aims of the Toolkit are to ensure:
All complaints are well managed
The learning from complaints is identified and used for improvement
The complaints service is accessible, open and transparent.
CQUIN
Health and wellbeing boards / Working with your local authority
Human resources
Information governance
Managing conflicts of interest
The Health and Social Care Act sets out clear requirements of clinical commissioning groups (CCGs) to make arrangements for managing conflicts of interest and potential conflicts of interest, to ensure they do not affect or appear to affect the integrity of the CCG's decision making processes.
The Managing Conflicts of Interest guidance (December 2014), replaces previous guidance published in March 2013. It strengthens the previous guidance in recognition that primary care co-commissioning is likely to increase the range and frequency of real and perceived conflicts of interest, especially for delegated arrangements. The guidance has been developed in partnership with NHS Clinical Commissioners.
NHS standard contract
Patient and public engagement
Patient Safety Guidance
Planning
Planning, assuring and delivering service change for patients
This guidance is designed to be used by those considering, and involved in, service reconfiguration to navigate a clear path from inception to implementation. It will support commissioners to consider how to take forward their proposals, including effective public involvement, enabling them to reach robust decisions on change in the best interests of their patients.
In addition, it sets out how new proposals for service change or reconfiguration are tested through independent review and assurance by NHS England.
This document replaces 'Planning and delivering service change', published by NHS England in December 2013. Clinical Commissioning Groups (CCGs) are under a statutory duty to have regard to this guidance.
Primary care commissioning
Primary medical care functions delegated to CCGs
NHS England has the power to direct a CCG to exercise any of its functions relating to the provision of primary medical care services. This guidance sets out the arrangements for CCGs to commission out-of-hours primary medical services for their area.
Procurement of healthcare (clinical) services: Briefings for CCGs
Working with CCGs and others, NHS England has developed procurement briefings for CCGs that summarise the key elements of legislation and guidance governing NHS procurement of healthcare services. These briefings also provide an overview of the different approaches that CCGs may adopt and outlines some of the key considerations when undertaking procurement.
The briefing papers cover:
Quality premium
Sustainability
The GP IT Operating Model 2014
NHS England published the GP IT Operating Model in March/April 2014, building on and updating Securing Excellence in GP IT first published in December 2012. The model and supporting materials describe the operating and financial arrangements for the delivery of world-class IT in GP practice. CCGs will be at the forefront of managing the funding, ensuring there is flexibility at practice and local level set around a core national IT offer. Find out more on the 'Information technology in primary care' page.
Reducing pharmaceutical waste
Children and young peoples diabetes transition specification
Children and young peoples diabetes transition specification – This diabetes transition service specification document sets out a best practice model and considerations to be made by commissioners in stipulating and providing services for young people with diabetes through transition and as young adults.