The NHS England Learning Environment is designed to support the spread of learning and innovation across the commissioning community. Initially developed in collaboration with Clinical Commissioning Groups (CCGs), the system supports CCGs and other organisations to share learning and good practice and provides open access to search a range of commissioning and other support services.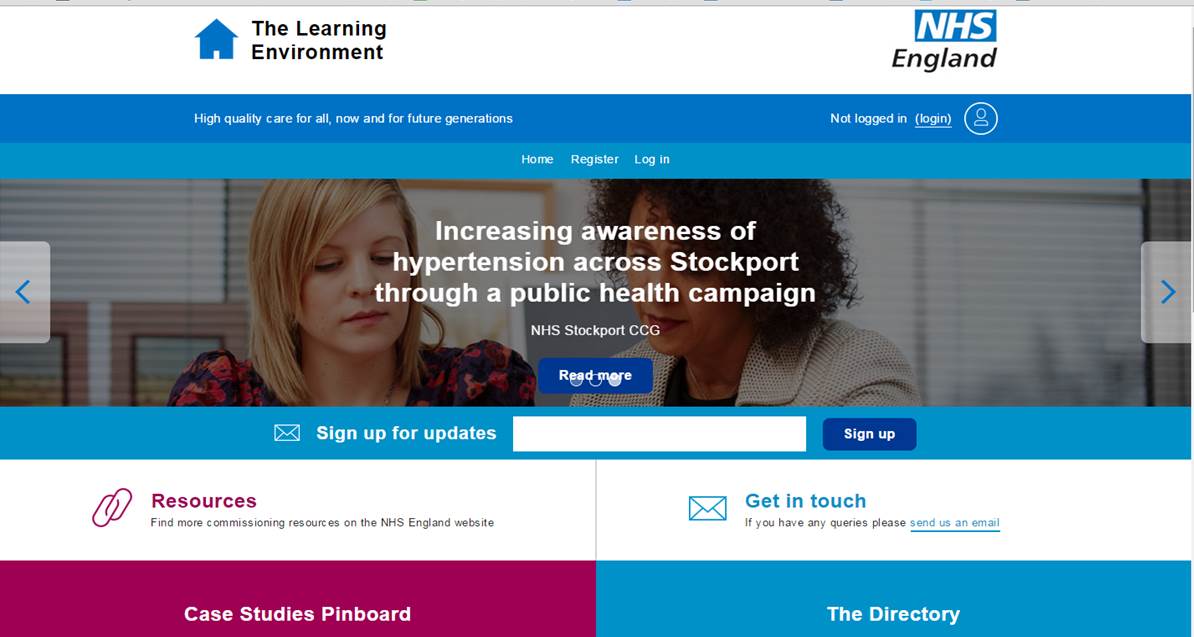 The Learning Environment includes:
The case study 'Pinboard', where users can add or search case studies covering a wide range of areas from transformation and service redesign to patient and public engagement. The case studies are searchable by theme or location, with currently more than 160 innovative services and initiatives showcased;
The Directory which offers a 'one stop shop' to search more than 350 commissioning support and development offers from a range of providers including business support services, transformation and redesign, leadership development and healthcare procurement.
In addition, the 'Find a CCG like mine' and 'Find a HWB like mine' tools support commissioners to connect with colleagues who are working in similar geographic or demographic areas.  The tools enable opportunities for peer-to-peer networking and troubleshooting, as well as providing an additional forum for sharing good practice.
To find out more, add a case study or give feedback on the Learning Environment, please contact england.len@nhs.net.