Population healthcare – the third dimension – Professor Matthew Cripps
In the second in a series of NHS RightCare blogs, National RightCare Director, Matthew Cripps takes a look at population healthcare and explains why it is so important to get it right.
When the NHS was formed there was a clear focus on the needs and populations as well as on the needs of individuals. GPs were given responsibility for populations and Regional Health Authorities were given regions for strategic development and the provision of health services.
Hospitals knew their populations. There were relatively small numbers of full time clinicians and a relatively small number of full-time general practitioners who could meet easily.
The introduction of provider-commissioner relationships led to the traditional links between hospitals and the population they served being weakened. Both patients and GPs were encouraged to focus on the needs of the individual and let the individual choose where they wanted to go – regardless of there being little understanding of the huge variation in different places.
We can call this '2D' healthcare. One dimension has been the different parts of the health system, for example clinical commissioning groups (CCGs), trusts and local authorities. The other dimension is care, with five levels of care – self-care, informal care, generalist primary care, specialist care and super-specialist care.
The third dimension is need and this is where NHS RightCare comes in.
NHS RightCare focuses on this with populations in need being defined either by a diagnosis such as people with respiratory disease or a characteristic like those with multiple morbidity.
Meanwhile, Population Healthcare has been defined by Public Health England as healthcare in which:
"The aim of population healthcare is to maximise value and equity by focusing not on institutions, specialties or technologies, but on populations defined by a common symptom, condition or characteristic, such as breathlessness, arthritis, or multiple morbidity."
NHS RightCare's Commissioning for Value work shows dramatic differences in the rate in which services were delivered to populations. This highlights the need to add to what we know about the quality of care with a focus on the value that populations receive from the money invested in prevention and care.
Quality focuses on the patients who are treated, but value focuses on all the people in need, perhaps before treatment is needed, while value takes into account that there may be either overuse and underuse of services, neither of which are good things. Overuse can lead to waste or even patient harm, while underuse leads to failures in prevention and unfairness of access to services.
These problems were not addressed by focussing just on the quality of care.
Population healthcare is important because it allows us to answer questions that cannot be answered even after 70 years of the NHS, questions such as:
Is the service for people with acne better in Somerset or Devon?
How does the service for people with psoriasis in Sheffield compare with the service in Birmingham?
When asking these questions, it becomes clear that a number of budgets are involved. At the level of the programme, for example the programme for people with respiratory disease, there is a budget. Within this budget people started to define budgets for the various parts of the programme, for example for people with asthma or with COPD or with sleep apnoea. This approach, involving all the spend on a particular population, underpins the principles of sustainability and transformation planning.
The development of population based clinical practice means that the service provided needs not only to deliver high quality treatment and diagnosis, but also to ask questions such as:
How many people are there in my population with back pain?
Why is there three times the rate of referral from my area than in a neighbouring population?
How many pilates classes, tai chi classes and yoga classes are there in in the area that serves my population and would they be interested in understanding how they could tailor their programmes and classes to help people with back pain?
A new approach to clinical practice requires new skills. It also required at least one clinician dealing with every major health issue to think about the population in need as well as the services provided to the patients who need treatment now.
The emphasis on populations in the Sustainability & Transformation Planning provides an ideal platform for developing plans based on need.
It is vitally important to have well run organisations, but health problems are too complex to manage only through regulation and inspection.
A third dimension – focusing on populations of people with a common need, a symptom such as back pain, a condition such as atrial fibrillation or a common characteristic or being in the last year of life, is essential to develop robust population healthcare.
---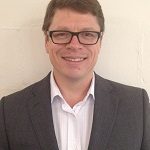 Matthew Cripps, National RightCare Director, NHS RightCare, NHS England
Professor Matthew Cripps BA MA CPFA is National RightCare Director. NHS RightCare is a programme of NHS England that focusses on population healthcare improvement and helping the wider health service to identify and use techniques, tools and methodologies to increase value in healthcare.
Matthew is a chartered accountant and was an NHS Director of Finance before he moved into change management. In addition to his NHS career, Matthew is Emeritus Professor of population healthcare improvement at the University of Salford, and was previously Professor of Business Processing and Knowledge Transfer at the Manchester Metropolitan University Business School.