Tackling blood pressure: the size of the prize – Dr Matt Kearney and Professor Huon Gray
As Public Health England launches its latest edition of Health Matters on combating high blood pressure, NHS England's National Clinical Directors for CVD Prevention and for Heart Disease look at the incredible impact it could have on the nation's health:
High blood pressure is very common, affecting more than one in four adults.
It is important because it contributes to half of all strokes and heart attacks as well as other conditions such as dementia, heart failure and kidney disease.
It does this by causing progressive damage to blood vessels throughout the body. This damage builds up silently over many years and is hard to spot because high blood pressure does not usually cause any symptoms.
The only way to know if your blood pressure is high and causing this damage is to measure it.
Blood pressure is measured using two numbers. The higher number (systolic pressure) is the force at which your heart pumps blood around your body. The lower number (diastolic pressure) is the lowest pressure in blood vessels between heartbeats when the heart muscle relaxes. Blood pressure is measured in millimetres of mercury (mmHg). High blood pressure includes any reading that is 140/90 mmHg or higher.
The good news about high blood pressure is that it is very preventable.
At a personal level, there are several things we can do to help keep our blood pressure normal: firstly, reducing the amount of salt we consume with our food; secondly, making sure we don't drink above the safe limits for alcohol (14 units a week); thirdly, keeping our weight down; and fourthly, being physically active in our daily lives – at least 150 minutes of moderate activity such as fast walking or cycling each week.
But if we do develop high blood pressure, treatment is very effective. Sometimes making lifestyle changes is enough to get blood pressure back to normal. Sometimes medication is needed – and often it is a combination of two to three drugs that works best to lower the blood pressure. Indeed, research evidence shows that for every 10mmHg reduction in the systolic blood pressure, heart attacks and strokes are reduced by about a fifth.
So, how well are we doing at identifying and treating high blood pressure? Well there is a lot of potential for improvement. Currently four out of 10 people with high blood pressure are undiagnosed – that's around 26,000 people in every Clinical Commissioning Group who are unaware that they are at higher risk of heart attack and stroke and are not receiving the treatments that work to prevent those conditions. But we also know that even when high blood pressure is diagnosed and treated, around four in ten people are not receiving enough treatment to achieve their ideal target blood pressure – that's to say, more could be done to reduce their risk of heart attack and stroke. CCGs and practices can find their own diagnosis and treatment rates in the Cardiovascular Disease Intelligence Packs.
A key reason for this gap in detection and treatment is because blood pressure is not measured as often as it could be. The most common time to have blood pressure measured is when visiting the GP surgery, but people often have several other priorities to discuss in appointments with their doctor or nurse.
To help improve our performance, NHS RightCare has developed the CVD Prevention Optimal Value Pathway to help CCGs across England take a systematic approach to plugging the gap in diagnosis and treatment of high risk conditions such as high blood pressure. For example:
Work with practices to share real time audit data to identify gaps and opportunities for improvement.
Develop local improvement programmes drawing on the suggestions of GPs, nurses and pharmacists captured in Blood Pressure – How Can We Do Better.
Improve uptake of the NHS Health Check which systematically checks blood pressure in all eligible people aged 40-74 every five years.
Increase 'out of surgery' measurement of blood pressure – more self-measurement by people, and more testing and treatment in pharmacies.
Large scale approaches to improving blood pressure treatment in groups of patients as developed in Bradford.
And what is the size of the prize? Well, people diagnosed with high blood pressure had it reduced by 10mmHg, across England each year we could prevent 22,000 heart attacks, 18,000 strokes and 65,000 deaths.
So, even a small percentage improvement in current performance can be expected to benefit thousands of people and save substantial health and social care costs in a relatively short time frame.
---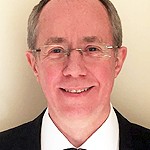 Matt Kearney is NHS England's National Clinical Director for Cardiovascular Disease Prevention and a GP in Runcorn. He has been working for both NHS England and Public Health England since 2013, supporting programmes to improve primary and secondary prevention of cardiovascular disease and diabetes.
In particular, he has focused on building primary care leadership to champion earlier detection and improved management of conditions such as hypertension, atrial fibrillation, type 2 diabetes and raised cholesterol, and in exploring ways in which the third sector, local authorities and other partners can help the NHS to get serious about prevention.
Previously Matt worked as clinical and public health advisor to the Department of Health respiratory programme, and was a member of the NICE Public Health Interventions Advisory Committee from 2005 to 2013.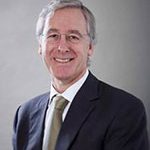 Professor Huon Gray is National Clinical Director for Heart Disease for NHS England.
Huon was appointed consultant adult and interventional cardiologist to Southampton University Hospital in 1989. He was President of the British Cardiac Society (2003-5) and co-chaired the Dept. of Health's National Infarct Angioplasty Project (2006-8) which led to the subsequent roll out of primary PCI for ST elevation myocardial infarction.
He was clinical adviser to NICE on acute coronary syndromes (2007-10), and chaired its guideline on ST elevation myocardial infarction (2011-13). He chaired the International Council of the American College of Cardiology (2008-13) and sat on the ACC's Board of Trustees (2012-16).
Huon is honorary professor at Queen Mary's University, and University College, London, and has published on various aspects of cardiology and health service delivery. He was Deputy and then Interim National Clinical Director for Heart Disease at the Department of Health (2007-12), and was the National Clinical Director for Cardiac Care in NHS England from 2013-16.