Nursing, midwifery and care staff framework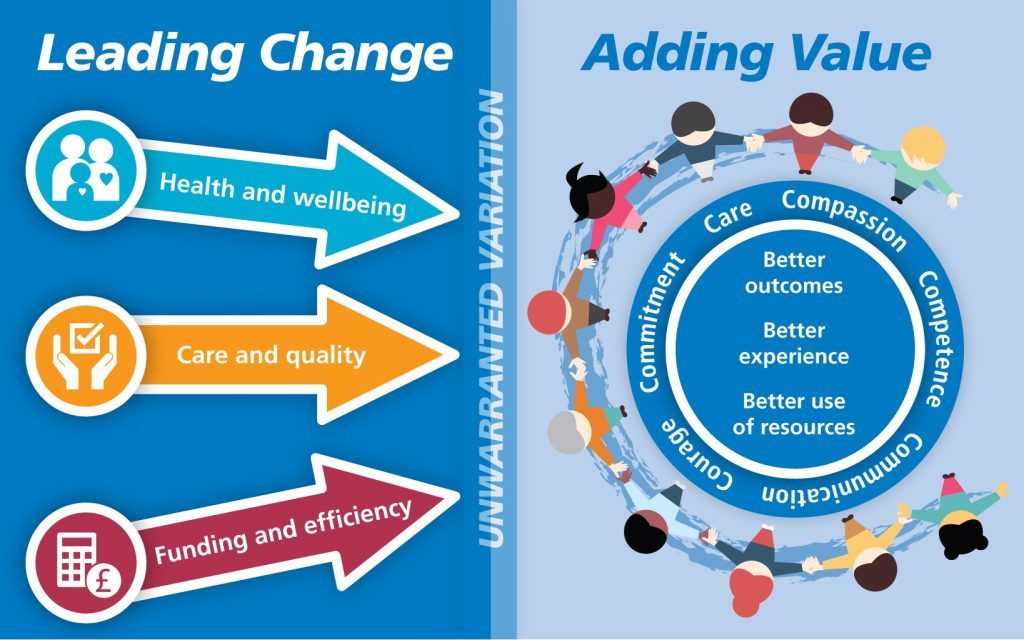 NHS RightCare has made an important contribution to the development of the new Nursing, Midwifery and Care Staff Framework, Leading Change, Adding Value, which describes how the professions can take a leading role to increase value for patients and populations whilst reducing unwarranted variation.
The framework has been co-developed with colleagues from a wide range of:
national organisations
practitioners
people we care for
carers and
the public.
'Leading Change, Adding Value' highlights the need for us all to focus on unwarranted variation – variations in health and care outcomes, patients' experience and use of resources that cannot be explained by reasons of geography, demography, or infrastructure.
We need to know where to look for unwarranted variation, what to change and how to change it and using the RightCare methodology and tools, such as the Commissioning for Value packs and Atlas of Variation series is a good start.
The key leadership contribution of nursing, midwifery and care staff is crucial to maintaining high standards and delivering change. Leading Change, Adding Value sets out our shared ambitions and commitments that demonstrate our leadership potential and the role we can and must play. I am excited about what this new framework will help us achieve in the coming years.
Jane Cummings, former Chief Nursing Officer, NHS England