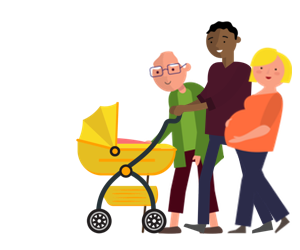 Region: London
Population: 2 million
Find out more about South East London integrated care system (ICS) including details of its population size, constituent organisations and priorities.
Priorities
Developing consistent and high quality community based care (CBC), primary care development and prevention. This includes promoting self-care, prevention and co-operative structures across parts of the system
Improve quality and reducing variation across both physical and mental health. This includes better integration of mental health, and reducing the pressure on and simplifying urgent and emergency care
Reducing cost through provider collaboration. This includes consolidation of some non-clinical support services, including pathology and finance back office
Developing sustainable specialised services. This includes mental health collaboration, renal and cardiac work
Changing how we work together to deliver transformation. This includes the development of integrated care systems and provider federations
Constituent organisations
The following organisations are part of South East London ICS. For individual contact details for these organisations, please see the NHS website.
Bexley CCG
Bromley CCG
Greenwich CCG
Guy's and St Thomas' NHS Foundation Trust
King's College Hospital NHS Foundation Trust
Lambeth CCG
Lewisham and Greenwich NHS Trust
Lewisham CCG
Oxleas NHS Foundation Trust
South London And Maudsley NHS Foundation Trust
Southwark CCG
Contact South East London ICS
STP leader: Andrew Bland (Accountable Officer, Bexley, Bromley, Greenwich, Lewisham and Southwark Clinical Commissioning Groups (CCGs))
Email: ourhealthiersel@nhs.net