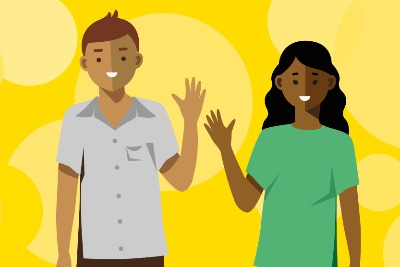 We recognise that our frontline primary care colleagues, both clinical and non-clinical, are continuing to work hard caring for their patients.
Individual coaching is available with a skilled and experienced coach who will work with you to discuss any area of your wellbeing that you would like to address. They will listen, ask questions and support you to develop practical strategies to cope with your situation and stay well.
It might be that by having a one-off conversation you will have all the strategies you need, or you might find a few sessions helpful. It is all led by you.
Register and book a coaching session
What might you talk about?
You can choose to speak about whatever is important to you; the service is designed to be bespoke to your individual needs.
To give you an idea, the sorts of things people often talk about include:
pressures and challenges they are facing
how they are thinking and feeling
coping with the impact of demands in the system
a specific problem that is affecting their sense of wellbeing
how they are balancing the demands of working life and demands at home
managing stress and developing positive coping strategies
concerns about relationships.
Who is it for?
All staff working in the delivery of primary care services. You will be either employed by the NHS or working with an NHS funded employer delivering an NHS funded primary care contract.
How does it work?
Simply register and book a coaching session.
Sessions are available Monday to Friday between 8am and 10pm and on Saturday and Sunday between 10am and 6pm.
The first session will last up to 45 minutes.
The sessions will be delivered virtually, preferably via a video platform, but telephone appointments are also available.
Subsequent sessions will be dependent on the conversation between you and your coach.
Your coach might signpost you on to further support if they think this might be helpful.
You may receive follow-up emails to support you in maintaining your wellness once your coaching sessions have finished.
What others have said
"This session was a huge relief and felt like magic. It helped change my perspective. It felt like a weight was lifted". Salaried GP
"I didn't think that I needed it, only when we started I realised how much I was suppressing, I'll be delighted to continue, it really made me feel lighter in my mind".
Practice Pharmacist
"When I booked my first session it was because I was at the point of handing in my notice and walking away from general practice and a job I loved because I was exhausted. My coach has helped me to manage my stress and regain my confidence in my ability".  Practice Manager
Case studies
See our collection of case studies from those who have benefited from the coaching.
What happens to my information?
The Institute for Employment Studies has been commissioned to conduct an evaluation of this work. All data collected will be anonymised and aggregated so that individual respondents cannot be identified. Participation in evaluation activities is voluntary and will not affect the level of support you receive. This service is run by a consortium of partners, please see the service-specific privacy policy for more details about what happens to your data and how you can help us research and evaluate this offer.
Spread the word
You can download this poster to display in your workspace and send to colleagues.
Register and book a coaching session
Other coaching offers