Looking after your career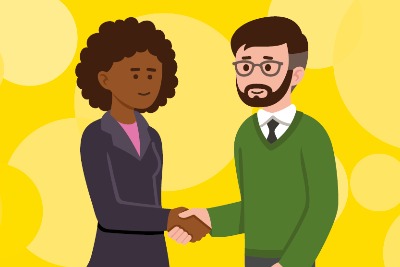 Coaching about you and your career
We value our primary care workforce and want to ensure they are fulfilled and in control of their careers.
Individual coaching is available with a skilled and experienced career coach. The aim of the service is to provide an easy to access, individually tailored coaching service that focuses on supporting you with your career choices.
If you are thinking about your career and what you want from your current role, or if you are thinking about exploring new opportunities and making some changes, investing some time with a coach can be a very helpful thing to do.
Your coach will not have an agenda; they will listen and help you to think through what is right for you. The coaching is designed to support you to take practical steps, take more control over you career direction and proactively advance it.
Register and book a coaching session about your career
What might you talk about?
You can choose to talk about whatever is important to you about your career and your career decisions. This might include
thinking about career decisions, options and choices
exploring future career pathways
returning to work after time away
preparing for interviews and opportunities
discussing a potential change in career focus
developing more meaning or purpose in current roles.
Who is it for?
All staff working in the delivery of primary care services. You will be either employed by the NHS or working with an NHS funded employer delivering an NHS funded primary care contract.
About the sessions
Register and book a coaching session
Sessions are available Monday to Friday between 8am and 8pm and Saturday between 10am and 6pm.
The first session will last up to 45 minutes.
The sessions will be delivered virtually, preferably via a video platform, but telephone appointments are also available.
Subsequent sessions will be dependent on the conversation between you and your coach.
Your coach might signpost you on to further support if they think this might be helpful.
You may receive follow-up emails to support you in your career once your coaching sessions have finished.
Feedback
"I felt refreshed and as though a load had been taken off after the session. The coach immediately connected with where I was, I felt understood and capable."
Manager
"It helped me to prioritise some space to think about my job and what I want from it and how I can move forward. Very though provoking and useful."
Practice pharmacist
"I feel that I have much more direction and motivation after my session."
Care co-ordinator
What happens to my information?
The Institute for Employment Studies has been commissioned to conduct an evaluation of this work. All data collected will be anonymised and aggregated so that individual respondents cannot be identified.
Participation in evaluation activities is voluntary and will not affect the level of support you receive.
This service is run by a consortium of partners, please see the service-specific privacy policy for more details about what happens to your data and how you can help us research and evaluate this offer.
Share coaching support with colleagues
Please download this poster to display in your workspace and to share with colleagues.
Register and book a coaching session about your career
Other coaching offers
Looking After You Too – coaching about you and your wellbeing
Looking After Your Team – coaching about you and your team