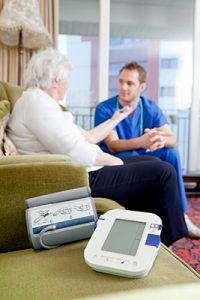 From international summits and conferences for nursing and midwifery leaders, to local tea parties for trust staff, patients and the public, there are lots of ways to get involved.
Follow the conversations and share your updates. Find these on Twitter and Instagram at #YearoftheNurseandMidwife / #teamCNO
Share your people story. We want to gather a cross section of nurses and midwives in all specialties, regions and locations in 2020. Tell your colleagues to do the same
Wear blue to say thank you. Join us in July to show unified celebration of nursing and midwifery right across England. Encourage colleagues, friends and families to be part of this.
Join us at Park Run in England on 2 May.
Hold a tea party as part of the NHS Big Tea. Ask your colleagues, the public, your MP, local schools, local media to join you in celebration of nurses and midwives in July.
Light up your buildings and local landmarks. Help commemorate Florence Nightingale's 200th birthday by joining this national light-up at sunset on 12 May.
Tell your MP. Invite them to visit your organisation to meet your nursing and midwifery teams and understand the local issues and priorities for the professions.
Involve local media. To run features of your nursing and midwifery teams, and focus on wider work at your organisation
Enlist your local celebrities. Grow awareness and support of the Year of the Nurse and Midwife through their influence and networks.
Be visibly support online. Create a customised Facebook frame to show your contacts what the year of the nurse and midwife means to you
Support the future workforce. Join our ambassadors to engage with our future nurses and midwives as part of their programme with young people
Join the public national Florence Nightingale activities portal. The Florence Nightingale Museum is listing all activities on their online portal celebrating Florence Nightingale's bicentenary to drive awareness amongst the public. Find out more and share post details about your public-facing #YearoftheNurseandMidwife activities.
Send us your ideas.
These are just some examples and this list will continue to grow. Please get in touch to share your ideas for celebrating Year of the Nurse and Midwife at
england.nursingmidwifery@nhs.net