Giving children the mental health care they need – Dr Ann York
In the latest in our series of blogs about #mentalhealth, an NHS England (London) awareness campaign for mental health care across the capital, Dr Ann York talks the improvements being made to support young people:
It's late Friday afternoon. Susie is at the GP surgery with her daughter Lizzie, aged 15 (not real names).
The GP has known Lizzie since she was born. Her mother had a postnatal psychosis and it was a difficult time for Lizzie's dad, who has since left the family. Susie often comes to the surgery, worrying about Lizzie, but today is different as Lizzie has actually come.
She has come to the practice a few times for help with acne, feeling sick and asking about surgery on her nose. Susie starts to complain about Lizzie because she is staying out late, drinking and she has found cuts on her wrists. Lizzie is silent.
This is a difficult situation for Lizzie. Difficult for her mother. Difficult too for the GP to manage on a Friday afternoon, because:
There is limited time for the GP to assess the situation and Lizzie may be reluctant to speak.
The local Child and Adolescent the Mental Health Service (CAMHS) may have already closed for the weekend.
It may not be clear whether Lizzie actually has a mental health problem or whether the issue is more the relationship between Susie and Lizzie. It may not be easy to work out where the best place for them to get help may be.
Both Lizzie and her mother may be reluctant to be referred to any service with the word 'mental' in its name.
The national vision and recommendations in Future in Mind, the report of the national CAMHS Taskforce, set out the changes across the system, not just the NHS, that needs to happen to enable this scenario, and others, to be managed quickly and effectively. NHS England's Five Year Forward View for Mental Health endorses Future in Mind in full.
So, what are we doing in Healthy London Partnership to support GPs so that children and young people get the help they need?
Clinical Commissioning Groups have just gone into the second year of implementing Local CAMHS Transformation Plans, using funds provided following an NHS England assurance process in autumn 2015. These plans were required to demonstrate transformation across the system, NHS, local authority, third sector, schools, working together to provide evidence-based responses to young people struggling with their mental health.
Here at Healthy London Partnership we are working with commissioners and providers across London to support these transformation plans to be implemented. GPs are an important part of this whole system.
Young people and their families are helping us describe what good services in London should look like and how they should be designed and changed. Help during a crisis has been especially hard for people: it's been clunky, slow and not a helpful experience overall, and also unwieldy for professionals.
We have worked with people who have experienced crises and their families to design a pathway to be put into place all over London. You can read more about this in other blogs as part of the mental health awareness month.
Even when there is not an immediate crisis it is not always straightforward to know what is out there that may help. We want young people and their families to be able to choose from a range of types of mental health interventions that have been shown by research to help, and for that help to be available in places that are easy to get to. It can be surprisingly difficult for anyone, including GPs, schools and others to know what is out there. So we are working to make sure there are up to date directories of services that you can find online, and that these can also be used by 111.
Many providers of services in London – the NHS, the voluntary sector and local authority children's services – are working together to improve the help they offer. They ensure young people are seen easily, through self-referral routes if chosen, and have access to evidence-based care, delivered to target their chosen goals and tracking their outcomes to those goals with them. Staff can access up to date training on therapies that we know help. This is supported through the London and South East CYP IAPT Collaborative – you can read more about this in a blog by Duncan Law.
The changes that are in progress are far reaching and will take time to bed in. But meanwhile, things are already improving and we are helping share new systems and processes across London through our programme of commissioner support.
So, watch this space…. and Susie and Lizzie and their GP will find their way through that difficult Friday afternoon more smoothly in future.
---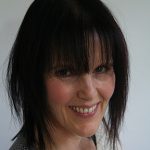 Dr Ann York is the clinical advisor for the children and young people's mental health programme in Healthy London Partnership. Her role is to support service improvement in young people's mental health services in London through supporting clinical commissioning groups (CCGs) to deliver their local transformation plans for CAMHS.
Ann worked clinically as a consultant in NHS Tier 3 CAMHS from 1998 to May 2014. She now works full time in quality improvement, which is her absolute passion – to support services to develop into ones that are excellent for young people and their families and great places to work in. She has extensive experience in service development in her team and internationally.
She currently has a range of paid and unpaid roles. All are focussed on improving quality in services, through working with individuals, teams and organisations, to service review, national policy development and implementation, accreditation and inspection.
Ann is embedded nationally in Children and Young People Improving Access to Psychological Therapies (IAPT) implementation and CAMHS (Children and Adolescent Mental Health Service) transformation planning. She co-chaired the Data and Standards group of the national CAMHS Taskforce that produced Future in Mind.
Her clinical interests include neurodevelopmental disorders and depression. She has wide teaching and training experience.
Ann is resolutely committed to making a difference and creating change.