Peter Boorman receives OBE for emergency response leadership in London
Peter Boorman, NHS England (London) Lead for Emergency Preparedness, Resilience & Response (EPRR), has been awarded an OBE in the New Year's Honours list.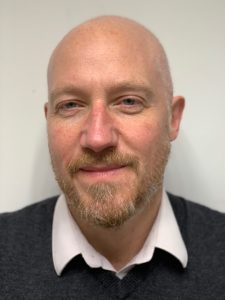 The award is in recognition of Peter's 16-year career in EPRR, during which he led the NHS in London's preparations and responses to some of the most difficult challenges and tragedies that shook the capital.
Peter Boorman OBE, said: "I am extremely humbled and proud to receive an OBE.
"I dedicate this award to the rest of the NHS England (London) Emergency Response team who I have had the privilege of leading over the last two years, and all the other emergency planners and clinical and non-clinical staff from across the NHS who work tirelessly during major incidents to ensure the best response for patients is maintained."
In recent years, incidents NHS England's London EPRR team have responded to include:
Croydon tram crash
Westminster Bridge attack
NHS Cyberattack
London Bridge attack
Grenfell Tower fire
Finsbury Park attack
Parson's Green Tube bombing
Peter's NHS career began in 1989 as a trainee Registered General Nurse (RGN) at Charing Cross Hospital, working as an Emergency Department (ED) nurse once qualified. He moved into Emergency Preparedness, Resilience & Response in 2002 at Brighton and Sussex University Hospital, before eventually becoming Regional Lead for NHS England (London) in 2016.
Peter will be presented his OBE in a ceremony at Buckingham Palace in the summer.