NHS first as chief midwife hired to improve maternity care in London
The NHS in London has appointed the region's first chief midwife to lead improvements in care for women and families during the Year of the Nurse and Midwife.
NHS England and Improvement announced today that Kate Brintworth would be the first to take on the new role in London. With over 120, 000 babies born in London each year*,  she will be responsible for midwifery leadership and the provision of safer and more personal care for women, babies and their families in the capital.
Kate Brintworth, Chief Midwifery Officer for London said:
"I am honoured to be have been appointed as the chief midwife in London at such an important time for maternity and midwifery.

"I am delighted to have the opportunity to work with midwives and all those involved in maternity care in the capital as they transform the services we provide.

We will be working together on safety and personalisation so that women and their families have excellent experiences and staff feel empowered and supported to deliver that care."
The regional chief midwife will lead on maternity transformation by implementing the recommendations of Better Births, the report of the national maternity review, and the implementation of the NHS Long Term Plan in London.
This includes making care more personal by ensuring that by 2021 most women are given the same midwife before, during and after birth.
More personal care means safer care – helping to reduce pre-term births as well as women's overall experience of care.
Continuity of carer will be prioritised for those women and unborn children who would benefit from it the most, including those who are from BAME or disadvantaged backgrounds.
Kate Brintworth will also support England's first chief midwifery officer, Professor Jaqueline Dunkley-Bent, in her work leading the development of maternity care to ensure England continues to be one of the safest places in the world to be pregnant, give birth and receive postnatal care.
Professor Jaqueline Dunkley-Bent, Chief Midwifery Officer for England, said:
"I am absolutely delighted to welcome Kate Brintworth in her new role at what is a pivotal time for maternity care, as we look to make every mum's experience of giving birth more personal.

"During the Year of the Nurse and Midwife we will be celebrating the extraordinary contribution that midwives make to new mums, babies and their families, so this is a significant time to make this important announcement."
The NHS is leading celebrations for the international Year of the Nurse and Midwife, which marks the 200th anniversary of Florence Nightingale's birth, and a year when nurses and midwives will be celebrated worldwide.
*Find more information on the number of babies born per London borough.
---
Kate Brintworth, RM, BSc (Hons) MSc
Kate Brintworth, RM, BSc (Hons) MSc has worked strategically across many parts of the maternity system, most recently as Head of Maternity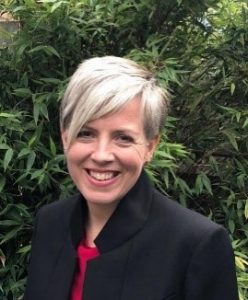 Transformation at the Royal College of Midwives.
Kate also worked as Head of Maternity Commissioning for East London, leading the delivery of the STP maternity plan, East London's 'Better Birth' pioneer programme and development of the Local Maternity System. She has also been part of regional maternity networks, national expert reference groups for commissioning, post-natal and continuity of care, and research steering groups for complex programmes of research.