Marie Gabriel to chair new NHS London People Board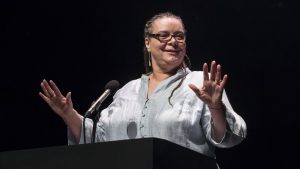 Marie Gabriel CBE, Chair of the North East London Integrated Care System and the NHS Race and Health Observatory, has today been confirmed as the Chair of London's People Board.
The London People Board has been established to implement priorities for the current and future NHS workforce. It aims to make the NHS in London a better, and more equal, place to work by:
• increasing the diversity of the workforce and promoting equality, diversity and inclusion strategies;
• redesigning ways of working
• improving the leadership culture; and
• growing and training the workforce.
Marie will work with the newly appointed Deputy Chair Siobhan Harrington, CEO of Whittington Health NHS Trust, and over twenty board members with insight and experience working in and with NHS colleagues across the capital.
The Board will reflect the diversity of London's NHS workforce, with over 40% of its membership being colleagues from BAME backgrounds and over 70% female.
Chair of the London People Board, Marie Gabriel CBE, said:
"I am delighted to be joining the London People Board as Chair. My commitment to achieving equality, my links to the national People Plan Advisory Board, and my experience across NHS commissioners and providers and local government will enable me to make an informed contribution.

"I believe that together the Board will help London to meet the workforce challenges that we all share and importantly support partners to make sure staff are engaged and enjoy their work. I look forward to working with the other members of the Board."
Sir David Sloman, Regional Director for the NHS in London, said:
"This year, more than ever, we've witnessed the exceptional talent, dedication and bravery of our health and care staff. The nation has commended their bravery, and we are extremely proud of their efforts.

"It's time to repay our staff by making the NHS in London the best place to work, and the best place for patients to receive care. Instilling equality, diversity and inclusion in every part of our organisation is one of the main aims of the new People Board, and I am delighted that Marie Gabriel will be leading this vital work. I thank Dr Navina Evans who played a key role in initiating the Board this summer."