Joint Chair announced for north west London's four acute trusts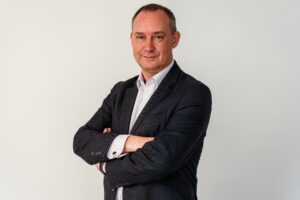 Chelsea and Westminster Hospital NHS Foundation Trust, The Hillingdon Hospitals NHS Foundation Trust, Imperial College Healthcare NHS Trust and London North West University Healthcare NHS Trust are pleased to announce the appointment of Matthew Swindells as our new joint Chair. Matthew will take up his position on 1 April 2022.
Our four trusts – responsible for 12 hospitals – have already begun to embed closer partnership working through a joint acute care board focusing on expanding planned care capacity and tackling waiting times in the wake of the pandemic. It was set up in March 2021 after our response to the first waves of Covid-19 infections demonstrated how much more could be achieved through greater collaboration.
The appointment of a joint chair is a key next step in strengthening collaboration as we move towards becoming a formal acute care collaborative in line with national NHS policy. While remaining separate organisations, we will seek to maximise our potential for joint working for the benefit of our local population, patients and staff.
Matthew Swindells has over 30 years' experience in healthcare. He is the former Deputy Chief Executive and Chief Operating Officer for the NHS in England, currently working as an independent consultant. Matthew joined the NHS from university as a graduate trainee and worked his way up as an IT director, clinical services manager, chief operating officer and hospital chief executive before joining the Department of Health as Senior Policy Advisor to the Secretary of State for Health and then as the NHS's first chief information officer.
Speaking of his appointment, Matthew Swindells, said:
"I am delighted to take up this role, particularly as someone who lives and uses health services in north west London. The scale of opportunity we have to improve health by working together is huge – we already have brilliant staff and teams, strong local leadership and high quality research. Combined with the successful collaboration we have seen to date, these are the pillars we need to develop our health system in north west London to be one of the most outstanding health systems globally. I look forward to returning to the NHS to work closely with colleagues across the patch, who I know share my passion for working with local communities to achieve the best possible health and care for everyone."
Lesley Watts, Chief Executive of Chelsea and Westminster Hospital, said:
"Matthew's appointment is great news for north west London. His experience and expertise in healthcare operations and digital transformation – nationally and locally – will be invaluable. As we emerge from the pandemic, all four trusts are committed to supporting one another and working with our patients and partners to build on all that has been achieved together over the past two years."
Patricia Wright, Chief Executive of The Hillingdon Hospitals, said:
"Matthew will bring a wealth of experience to our organisations and his appointment is a clear signal of the formalisation of a continued close working relationship between the four acute trusts in north west London. We look forward to working closely with him."
Professor Tim Orchard, Chief Executive of Imperial College Healthcare, said:
"We are very much looking forward to welcoming Matthew back to the NHS, and to north west London in particular. Our collective experiences over the past two years are rightly helping to shape shared priorities across our four trusts. As well as reducing our waiting times as quickly as possible, we can – and must – do more together to create more sustainable models of care, tackle health inequalities and better support the health and wellbeing of our staff."
Chris Bown, Chief Executive of London North West University Healthcare, said:
"Matthew's appointment represents an extremely important milestone in our journey to become an acute care collaborative. Like the rest of the NHS, north west London faces some very significant challenges as we emerge from the pandemic but we also have much on which to build, including some of the best care, research and people in healthcare. He will be a real asset in making the most of all of that potential and ensuring we learn from one another to ensure that the very best becomes the norm."
Chelsea and Westminster Hospital and Imperial College Healthcare have had interim chair arrangements in place over recent months in anticipation of the appointment of a joint chair while The Hillingdon Hospitals and London North West University Healthcare have a joint chair whose term is coming to an end. We are hugely grateful for the expertise and commitment of Steve Gill, interim Chair at Chelsea and Westminster Hospital since March 2021; Lord Amyas Morse, joint Chair of The Hillingdon Hospitals and London North West University Healthcare since 1 January 2020 (and The Hillingdon Hospitals Chair from 1 October 2019); and Bob Alexander, interim Chair at Imperial College Healthcare since April 2021.