Act of kindness benefits Southmead nurses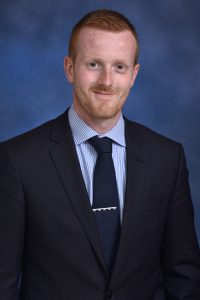 Across the South West NHS staff on the front line are seeing huge offers of generosity from members of the public and it's wonderful to shine a light on these special acts of kindness that are taking place.
This week in Bristol, Jonny Stubbs, 25 and lives near Southmead hospital, donated his flat rent free to two nurses. On the eve of coronavirus lock-down he moved back to his parents in Bristol and then reached out to the front-line staff via his social media pages; offering a one bedroom flat to support them in this crisis.
In his message Jonny penned: "I've seen news reports over the past few days of doctors and nurses dealing with suspected Covid-19 patients having to self-isolate from their family, especially in cases where there is a high-risk member in their household.
"A number of these doctors have had to stay in their garage or a separate section of the house for fear of infecting their loved ones.
"If anyone knows of anyone in this situation, that would like a place to stay, I'm offering out my flat free of charge to a medic that needs it for the duration of the lockdown."
The offer was snapped up by two nurses, who will now live closer to the hospital, rent-free and utility bill free, for the duration of the crisis.
Jonny told NHS England: "I wanted to give something back in a time when there's many front-line workers out there who are working to save lives but need to protect their loved ones at home.
"Whist it wasn't an easy selection it was helped by many of the staff at the hospital who worked together to identify two nurses with real need.
"They are now living at the flat rent and bill fee for as long as they need; I feel honoured to be in a position where I can give something back to those people who are making sacrifices every day. It's a thank you"
Jonny's generosity hasn't stopped there; he's been working with other landlords close to the site to offer alternative accommodation rent free or reduce.
From us all in the NHS, thank you.