Dr Lowri's top tips for getting through the 'winter blues'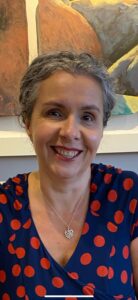 If you're feeling deflated, lacklustre, or depressed right now, then you're not alone. Hundreds of people find the winter months tricky to get through, which isn't surprising when it's colder, darker and we're faced with the stress of potential post-festive season debt.
Dr Lowri Kew, who is a GP from Corner Place Surgery in Devon, talks about why 'winter blues' are a real thing and offers some tips that could help, you, your family or friends, if things are becoming a bit much.
Why do I get the 'winter blues'?
Many people find their mood is worse in winter, for some this worsens and becomes depression which recurs every winter – this is called Seasonal Affective Disorder.
The reduction in sunlight can affect our body's internal clock and lower our mood and can also affect the chemicals in our body that impact our mood.
Stress can also increase in the winter due to many reasons- colder temperatures can make doing everything harder, increased time indoors can cause stressful interactions with others, and for many the run up to Christmas heightens that stress and anxiety.  With the current cost of living issues this winter may be particularly stressful for many.
How can I help myself?
Self-care can have a positive effect on your mood, stress and anxiety. Make sure you are eating well, getting enough rest and sleep whenever possible. Get outside and doing some activity- there is no need for the gym if you don't like it. A walk outside means you'll be exposed to sunlight which helps, but also the activity itself will improve mood, stress and anxiety. Alcohol and caffeine is known to have an impact on some people's mood and anxiety so keep your intake within recommended limits.
Light levels are less in winter with dark mornings and evenings, ensuring you get as much sunlight as possible in the day can help. Some people, and particularly those who get depression every winter find lights that simulate sunlight (SAD lights) help.
Get enough vitamin D- a lot of people in the UK do not have enough vitamin D. The national recommendation is to consider taking over the counter vitamin D (10 micrograms or 400 iU for those age 4+) during autumn and winter. Considering foods sources of vitamin D is also worthwhile, and you can find out more about this on the NHS webpage – vitamin and minerals.
Doing something we enjoy can also help. When our mood worsens, we tend to withdraw from interacting with others and doing things we enjoy, and this worsens the mood. Ultimately it becomes a vicious circle as the worse we feel the less we want to do.
Remember what is good in your life-as odd as it sounds remembering what is good improves our mood. Evidence shows that people who write down things they are grateful for daily or weekly see and feel their mood improve. Something as simple as writing three things a week that are good can improve your mental health.
Try not to worry, using breathing exercises for anxiety or stress and trying not to worry about the future but instead focussing on what is happening now can reduce stress and anxiety. Apps such as headspace can support you in doing this.
Most of us find music can instantly impact our mood. Create a playlist of music that makes you feel happy and listen to it when feeling low. If you're feeling anxious, try music that makes you feel calm or safe.
Reach out to close friends, family, or support lines – talking to someone you trust helps us when we are struggling.
For more details see Every Mind Matters
Where else can I get support?
For confidential support from trained volunteers 24/7 you can contact:
The Samaritans –  call 116123 to talk to someone or email jo@samaritans.org for a reply within 24 hours.
If you can't face speaking to someone the charity Mental Health Innovations provides text support which is free and available 24/7 text "Shout" to 85258 or if you are under 19 text "YM".
If you are under 19 you can also call Childline on 08001111.
What if things are getting really bad?
If your mood or anxiety are persistently bad or worsening contact your GP practice for advice and help.
You can also self-refer for NHS counselling to find your local service
If you are worried about hurting yourself, seek urgent medical help. The First Response helpline is open 24/7 and you can find a number local to you.
Please remember we all have mental health and at different points of our lives and the year it's better than at other points. Make the time to look out for yourself and others, and know however you are feeling you're not alone.