East of England shines at NHS Parliamentary Health Awards
A converted bus in North East Essex providing vital health services to homeless people has won a prestigious national NHS award for its work.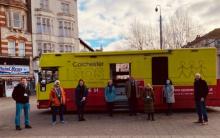 The shelter and health enlisting local support SOS bus won the annual NHSParliamentary Award for health equalities, and was nominated by Giles Watling MP.
The bus provides a range of services to people experiencing homelessness including health advice, mental health support, and drug and alcohol support, as well as advice on access other local services. No appointments are necessary, and many users of the bus have said the range of services available in one place has made a lifesaving difference to them.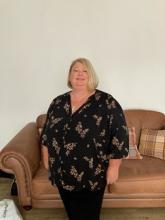 Elsewhere in the excellence in healthcare category, Tracey Healey, a generalregistered nurse and head of specialist and secured services for Bedfordshire was highly commended for her work in Bedford Prison and Yarl's Wood immigration removal centre. Tracey was nominated for her work by Mohammad Yasin MP.
Tracey's team provides health promotion advice and care to residents, helping them make the transition back into the community through the provision of additional support and building bridges with community and police services. She has been instrumental in building links with universities and facilitating student placements to encourage new nurses to consider prison nursing as a career path.
This year's NHS Parliamentary Awards were announced today at a ceremony in Westminster, and which celebrate the contribution of individuals and teams for their work in healthcare, nominated by their local MPs.
Clare Panniker, the new regional director for NHS East of England said:

 
"It is a wonderful welcome to see such hardworking people recognised for their efforts in helping people in the East of England region.
"The NHS's greatest asset is it's people, and the annual NHS Parliamentary Awards enable MPs to recognise the amazing work undertaken by people so many different roles and locations, with each one making a real difference to the lives of the people they care for.
"I send my congratulations to all of those involved and thank them for their invaluable work."