Spring campaign on mental health – Dr Henrietta Hughes
As a month-long awareness campaign for mental health care across the capital is about to be launched by NHS England (London), the Medical Director for North Central and East London explains why it's a priority focus.
How are you feeling? How is your sleep? Are you able to look forward to things as much as you used to?
We can all have ups and downs in our emotional landscape but two million Londoners experience some form of mental ill health every year.
London is a great place to live but the well-known causes of stress such as worries about housing, isolation and the cost of living mean that for many people, it can have an impact on wellbeing. These symptoms can range from feeling anxious or depressed, through to severe, enduring mental illness.
The impact that poor mental health is having on London's children is also extremely worrying – one in ten young people have a clinically significant mental health problem, but only a quarter of these will receive effective mental healthcare.
The separation between physical and mental health has led to disintegration in the way that symptoms are explored and treatment and lifestyle are improved. For people with long-term mental health issues, physical health can be affected leading to a 15 year gap in life expectancy – known as 'stolen years'.
Recently there has been more conversation about this which has led to an acceptance that mental health deserves an equal platform to physical health. There has been more emphasis on thinking about the physical health of those with long-term mental health conditions and vice versa.
In London we are working to improve this further by integrating physical and mental health at every level, considering the whole person and aiming to build resilience in the population. In primary care we already do this. A conversation that starts about abdominal pain or headache can lead into a discussion about mental health issues and an exploration of stresses to provide practical solutions including cognitive behavioural therapy.
We want Londoners to know that there is help available when you need it. Throughout May, we'll be sharing some of the different ways you can get help. We know for many people, it can be difficult to open up about how you're feeling – there are various apps and online services such as the Big White Wall which can make it easier to start that conversation.
During May, we will also be exploring the ways in which mental health care is delivered across the capital – from the success stories through to the challenges. You'll hear from professionals across London's NHS network and our partners, such as the Met Police and charities, on how we work together to improve the quality of life and wellbeing of those with mental health concerns.
So, if you or someone you know is going through a difficult time, remember to not suffer in silence. It's time to talk and to start feeling better now.
Look out for a series of blogs on this initiative during May.
---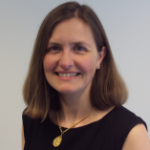 Dr Henrietta Hughes is a GP and NHS England's Medical Director for North Central and East London.
Her background is in appraisal and education and she is the Responsible Officer for nearly 3,000 GPs in North Central and East London.
Previously, she was the Acting Medical Director in the North Central London Cluster, the Associate Editor of the Journal of Family Planning and Reproductive Healthcare and the Lead Appraiser at Camden PCT. She has experience in hospital and community roles as well as in primary care.
Henrietta is passionate about improving the quality of care for people in London by disseminating good practice, improving the skills and reflection of practitioners and by managing variation in quality. She has published articles on a wide range of health related issues and written chapters in two books.