Better protection against Covid-19 for black, Asian and minority ethnic NHS staff in London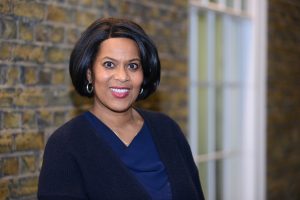 Yvonne Coghill is to lead plans to rapidly improve support during the pandemic for black, Asian and minority ethnic (BAME) healthcare staff across London.
The NHS in London is already assessing how best to protect BAME staff from the risk of Covid-19 following evidence of higher rates of illness and death among people from many ethnic backgrounds.
Yvonne Coghill, who is highly respected within the health service and received a CBE in 2018 for her commitment to equality and diversity in the NHS, will lead the London Covid-19 Race Equality Programme, supporting health trusts to resolve the issues identified through these assessments.
Sir David Sloman, regional director of the NHS in London, said:
"We are delighted to have Yvonne working with us on a rapid programme to support changes to the working environment for BAME staff in London.

"Her extensive expertise in workforce race equality for NHS England will support the NHS to further improve the working lives and experience of BAME staff in the capital, which has the richest diversity of workforce in the country."
Yvonne Coghill said:
"I am very pleased to be working with the NHS in London to help protect healthcare staff from the communities most at risk from Covid-19. I can't think of a more important task, and I very much look forward to working with the NHS in London which I know is fully committed to making the NHS a better place to work for BAME staff, and all staff."
She will be working as part of a new People Board for the NHS in London until she retires in September. The People Board, which is made up of leaders from across London, will focus on improving the working lives of staff in the capital.