New chief midwife to improve maternity care in East of England
The NHS has appointed the East of England's first chief midwife to lead improvements in care for expectant mothers and their babies during the Year of the Nurse and Midwife.
NHS England announced today that Wendy Matthews OBE Director of Nursing at Mid Essex Hospital Services NHS Trust has been appointed to the new role, with responsibility for midwifery leadership and the provision of safer and more personal care for women, babies and their families in this region.
Wendy Matthews, chief midwifery officer for the East of England said: "I am delighted and honoured to be have been appointed as the chief midwife in East of England at such an exciting time in the history of maternity services.
"This opportunity to work closely with midwives and women across the region to improve safety, learn from one another and enhance personal experiences is a privilege.
"Midwives play such an important and pivotal role in shaping the future generations and I hope that my experience and passion in nursing and midwifery will support the East of England to be at the forefront of maternity services."
Wendy Matthews will lead on maternity transformation by implementing the recommendations of Better Births, the report of the national maternity review. This includes making care more personal by ensuring that by 2021 most women are given the same midwife before, during and after birth.
Continuity of carer will be prioritised for those women and unborn children who would benefit from it the most, including those who are from BAME or disadvantaged backgrounds.
Wendy will also support England's first Chief Midwifery Officer, Professor Jaqueline Dunkley-Bent, in her work leading the development of maternity care to ensure England continues to be one of the safest places in the world to be pregnant, give birth and receive postnatal care.
Professor Jaqueline Dunkley-Bent, chief midwifery officer for England, said: "I am absolutely delighted to welcome Wendy in her new role at what is a pivotal time for maternity care, as we look to make every mum's experience of giving birth more personal.
"During the Year of the Nurse and Midwife, we will be celebrating the extraordinary contribution that midwives make to new mums, babies and their families, so this is a significant time to make this important announcement."
Dr Lynne Wigens, NHS England and NHS Improvement's chief nurse for the East of England region said: "it is great for the East of England Region that we have in Wendy Matthews an experienced midwife, clinical leader who has excelled in her past roles.
"I know she is keen to be taking up the regional chief midwife role in April and does so with a strong commitment to deliver maternity transformation with colleagues and improved quality of care."
Ruth May, Chief Nursing Officer for England, said: "It was with great pleasure that I welcome Wendy, who will take a lead role in making the East of England and the whole of England the safest place in the world to have a baby.
"Nurses and midwives play a vital role in delivering care to patients, and for more than 70 years have been the backbone of the NHS."
The NHS is leading celebrations for the international Year of the Nurse and Midwife, which marks the 200th anniversary of Florence Nightingale's birth, and a year when nurses and midwives will be celebrated worldwide.
---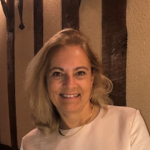 Wendy Matthews, OBE, PhD, RN, RM, BSc (Hons)
Wendy began her student nurse training at Addenbrooke's Hospital, Cambridge in 1981, which she chose because she wanted to work in an environment where she could help others and make a real difference.
She started on the transplant and neuroscience ward and gained expertise in other specialist areas, as well as generalised hospital and community care.
After qualifying as a nurse, Wendy's passion for partnership working with patients took her into midwifery. She worked as a qualified midwife in various hospitals and in 1997 became Director of Women and Children Services at The Princess Alexandra Hospital.
In 2012, Wendy was appointed as the Director of Midwifery at Barking, Havering and Redbridge University Hospitals NHS Trust, which had one of the largest maternity units in the country.
Within three years, Wendy and her team had transformed the service, taking it from a being in special measures to a 'good' rating with the Care Quality Commission.
During this time, she also led a reconfiguration of the service's community boundaries, working with commissioners and neighbouring providers; opened a co-located midwifery birth center; and reconfigured inpatient maternity services onto one hospital site.
In 2015, Wendy was asked to become the Interim Chief Nurse at the Trust. She was later appointed Deputy Chief Nurse, a job she performed in addition to her position as Director of Midwifery and lead for patient experience and engagement.
Passionate about excellent patient care, Wendy was awarded the Florence Nightingale Leadership Scholarship in April 2017. This provided her with the opportunity to experience internationally the power and impact of patient experience and outcomes.
Her five year membership of the London Clinical Senate from 2013 gave her a voice in shaping health services across London.
With the implementation of local maternity systems, Wendy became the co-chair of the East London LMS and senior responsible officer for the maternity workstream in the STP in East London.  She was a member of the London Maternity Clinical Strategic Network until 2018.
Wendy was awarded an OBE for services to midwifery at Buckingham Palace in May 2018, in recognition of her leadership in making huge improvements to the Barking, Havering and Redbridge University Hospitals NHS Trust's maternity department.
In 2018, Wendy joined Mid Essex Hospital Services NHS Trust, Broomfield Hospital as Director of Nursing providing expert leadership to nursing and midwifery.
She was awarded an Honorary Doctorate from the University of East London in 2019 for recognition for her services to nursing and midwifery.