Martin Diver blog: Armed Forces Lead/Senior Nurse Practitioner
To celebrate International Nurses Day, we are sharing stories from nurses across the South East to recognise their achievements and share good practice. 
Meet Martin Diver, Armed Forces Lead and Senior Nurse Practitioner at Sussex Partnership NHS Foundation Trust.
How did you become interested in nursing?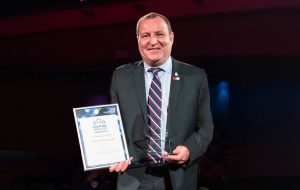 After leaving the military and working with young people with mental health issues I became aware of what mental health meant, treatments available and how people can move on to live successful lives once interventions had been delivered.
I met a mental health nurse and was able to work alongside her, watching the way she built therapeutic relationships and assisting when treatments posed real obstacles on the recovery journey.
How my career has developed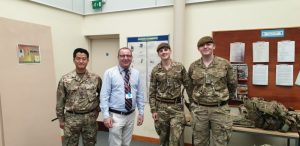 I qualified and went straight into the community in an Assertive Outreach Team, honing my skills.
Following an 18 month period I became the Team Leader and Mentor. I have always had a special interest in the veteran community and helped my trust to become one of the first mental health trusts to attain Veteran Aware status from the Veterans Covenant Healthcare Alliance (VcHA).
I am now the trust lead for armed forces and support my reservist colleagues through policy and training. I also Chair the Sussex Partnership NHS Armed Forces Community.
On a typical day I keep my practice up to date and work for two days a week in a busy Assessment and Treatment service, providing mental health assessment from primary care and supervising an multidisciplinary team of professionals.
What would you say to a young person interested in a career in nursing & midwifery?
If you like people, it's for you. And there are endless career opportunities.
How do you promote diversity and inclusion in the work you do?
I am an LGBTQ+ ally and I am a member of the Royal British Legion LGBTQ+ Branch.
What are your thoughts on International Nurses Day this year?
I think it's great we are able to recognise the contribution of all nurses the world over. The skill and dedication that is displayed everyday by nurses and midwives is immeasurable, and it's there for all to see especially in this heightened time of media coverage. I am immensely proud of my colleagues worldwide and I am very proud to be a nurse.