South East teams celebrated in NHS Parliamentary Awards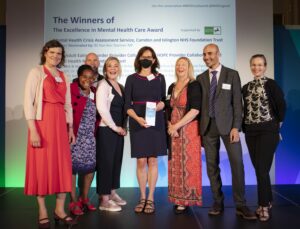 An eating disorders treatment service and a rising star from the South East are among the winners of this year's NHS Parliamentary Awards.
The awards, arranged by the NHS, are designed to recognise and celebrate some of the biggest achievements of those who work in and alongside the health service.
South East MPs nominated dozens of individuals or teams they believe have made the biggest improvements to health services in their constituencies, across ten categories.
Ten South East regional champions were then put forward, together with regional champions from across the rest of England, to a final stage of judging.
The HOPE (Healthy Outcomes for People with Eating disorders) Adult Eating Disorder Provider Collaborative and Alice Hendy of R;pple Suicide Prevention are among ten other winners from across England who were announced during a ceremony at Westminster on Wednesday afternoon (6 July).
The HOPE Adult Eating Disorder Provider Collaborative – a collaborative of Oxford Health NHS Foundation Trust, Berkshire Healthcare NHS Foundation Trust, Gloucestershire Health and Care NHS Foundation Trust, and the Priory – took home the Excellence in Mental Health award for its work implementing a revolutionary new and compassionate treatment model for people suffering with extreme, life-threatening eating disorders.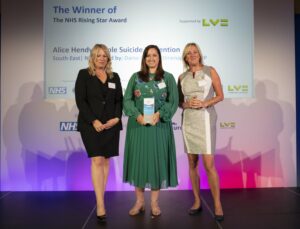 The Rising Star award went to Alice Hendy, CEO and founder of R;pple Suicide Prevention. Alice lost her brother, Josh, in November 2020 to suicide and set up R;pple; a digital tool, which if a user searches for harmful content, they will be guided through breathing exercises and then calmly presented mental health services.
Claudia Griffith, Director of Performance and Improvement for the NHS in the South East, said:
"I congratulate our regional winners recognised in this year's Parliamentary Awards who exemplify the best of what the NHS and its partners do day in, day out. Your commitment and dedication is inspiring.
"Picking our regional champions from the dozens of high-quality nominations we received from local MPs was incredibly difficult, so all of those who went forward to the national ceremony should be extremely proud of their achievement."