Pharmacy opening times for the King's Coronations Bank Holiday (8 May 2023)
* The above information was correct at time of publication (Friday 28 April 2023).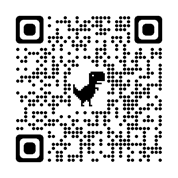 We have only provided a poster for 8 May 2023, as it is the only day that pharmacies have been commissioned to open over the May bank holidays. For all other opening times, please visit the NHS Website as detailed below.
Please visit the NHS Website at www.nhs.uk and use the 'Find a Pharmacy' tool to check for any updates on the availability of local pharmacies over the May bank holidays. You can also scan the QR code below to take you directly to the webpage.
Alternatively, if you do not have access to the internet, please ask a relative or friend to check for you.
Resource guide for pharmacies
The resource guide for pharmacies has been removed while its contents are updated.  It will be republished as soon as possible.  Many apologies for any inconvenience that this may cause. If you require assistance please contact hweicbhv.pharmacy@nhs.net.
Thank you.