Overall Patient Experience Scores: 2013 Community Mental Health Survey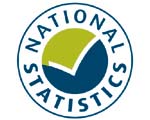 Today NHS England published the latest statistical information on patients' experience of care in the NHS. This is an update to include results from the 2013 community mental health survey.
The 2013 survey involved 58 NHS trusts in England, including combined mental health and social care trusts, Foundation Trusts and primary care trusts that provide mental health services.
Further information for this series can be found in the patient experience statistics series.
To access more detailed information, including a methodology paper, go to our supporting information page.