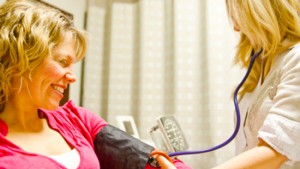 Over the past decade, the role of commissioning, as a key driver of quality, efficiency and outcomes for patients, has become increasingly important to the health system in England.
At its simplest, commissioning is the process of planning, agreeing and monitoring services. However, securing services is much more complicated than securing goods and the diversity and intricacy of the services delivered by the NHS is unparalleled.
Commissioning is not one action but many, ranging from the health-needs assessment for a population, through the clinically based design of patient pathways, to service specification and contract negotiation or procurement, with continuous quality assessment.
There is no single geography across which all services should be commissioned: some local services can be designed and secured for a population of a few thousand, while for rare disorders, services need to be considered and secured nationally.
What has changed?
The NHS commissioning system was previously made up of primary care trusts and specialised commissioning groups. Most of the NHS commissioning budget is now managed by 209 clinical commissioning groups (CCGs). These are groups of general practices which come together in each area to commission the best services for their patients and population.
Nationally, NHS England commissions specialised services, primary care, offender healthcare and some services for the armed forces. It has four regional teams but is one single organisation operating to a common model with one board.
CCGs and NHS England is supported by commissioning support units (CSUs). Their role is to carry out:
Transformational commissioning functions, such as service redesign; and
Transactional commissioning functions, such as market management, healthcare procurement, contract negotiation and monitoring, information analysis and risk stratification.
Commissioning of public health services is undertaken by Public Health England (PHE) and local authorities, although NHS England commissions, on behalf of PHE, many of the public health services delivered by the NHS.
Commissioning development
The Commissioning Development Directorate in NHS England is led by Dame Barbara Hakin.
The core purpose of the commissioning development function at NHS England is:
To support the development of the commissioning system in England, providing guidance on how clinical commissioning and commissioning support can deliver improvements in quality, outcomes and value for money.
To deliver this guidance to the enablers, frameworks, tools and development resources which will help to ensure the commissioning system is the best it can be; and
To support the development of primary care in England, providing guidance to make the whole primary care system play its part in the delivery of better quality, outcomes and value for money.
To implement this through the appropriate national contracts, the enablers and frameworks which will support better local commissioning of primary care.
The Commissioning development team focuses on five areas:
1. Commissioning systems and strategy
Implement NHS England's overarching strategy in the development of appropriate commissioning strategies, processes and best practices.
Ensure that the commissioning architecture and the systems underpinning it deliver the improvements in quality and outcomes identified.
Develop specific tools and resources to improve commissioning for service transformation linked to specific service strategies (e.g. integrated care, choice) and for specific conditions or groups of service users (e.g. dementia, children's services).
Support the community of leaders for NHS commissioning; the 'one team' which will deliver better outcomes for patients (the NHS Commissioning Assembly).
Manage the external partnerships with the range of national stakeholders.
2. CCG development
Identify and develop the strategic framework for CCGs' effectiveness as clinically led commissioning organisations.
Identify and develop measurable national criteria for assurance of CCGs as improving clinical commissioning organisations.
Provide overall leadership of the CCG development framework.
Provide leadership of key national collaborative frameworks with agencies in relation to improving the effectiveness of CCGs as local commissioners.
Deliver specific products within this framework, including tools to develop core commissioning skills and partnerships.
3. Commissioning support strategy and market development
Set NHS England's strategy and approach to the development of an effective commissioning support services market.
Design and deliver the strategic enablers to support the transition of NHS commissioning support services into new models by April 2016 at the latest.
Establish the regulatory framework for the commissioning support services market.
Develop the national frameworks within which the marketplace can develop, and which enable a full range of high-quality suppliers to participate in the market.
Support the development of commissioners as informed customers of commissioning support, as part of the strategy to create a vibrant market.
4. NHS commissioning support transition programme
Oversight of the NHS commissioning support units (CSUs), including:

Accountability
Commercial development
Financial assurance and reporting
Strategic HR, organisational development and support; and
Manage the relationships between the NHS CSUs and NHS England.
5. Commissioning policy and primary care
Design the framework for the development of guidance and tools across NHS England to support CCGs in improving outcomes and value for money.
Deliver specific products within this framework, including the standard NHS contract and guidance for CCGs on statutory duties such as 'responsible commissioner'.
Lead the strategy on the CCG outcomes indicator set with other directorates.
Develop the strategy on incentives for CCGs (including the quality premium).
Lead strategies for primary care (GP, dental, pharmacy and optical services).
Maintain and improve national contracts and contractual frameworks for GP services, primary dental services, community pharmacy and NHS sight tests and optical vouchers.
Further information
Please see the following for more information: