NHS England is the national leader for the NHS in England. We support NHS organisations to work in partnership.
Getting medical help
If you need help now, but it's not an emergency, visit NHS 111 online or call 111.
For information about medical services including local doctors and hospitals, visit the NHS.uk website.
Complaints, enquiries and feedback
We welcome your enquiries and feedback about the services we commission and can explain your options if you have a concern or complaint. If you are thinking of making a complaint, please read the following important information first:
How do I feed back or make a complaint about an NHS service?
NHS England is not responsible for primary care services like dentists, GPs, opticians and pharmacies, or secondary care services like hospitals and community care. Get more information about the services commissioned by NHS England and services commissioned by integrated care boards.
How to contact NHS England
Our contact centre is available 9am to 4.30pm Monday to Friday, except Wednesdays when we open at the later time of 9.30am. We are closed on bank holidays.
Members of the public, patients, and their representatives can contact our customer contact centre.
You can contact us by:
Phone 0300 311 22 33

Relay UK for people who are hearing or speech impaired: dial 18001 followed by 0300 311 22 33. More information is available on the Relay UK website.
British Sign Language (BSL) users can contact us via BSL video interpreter Monday to Friday from 9am to 4.30pm.

Writing to NHS England, PO Box 16738, Redditch, B97 9PT
NHS England regional contacts
Primary care providers and other NHS organisations can find regional contact details on the NHS England regional team pages.
For NHS providers, hospitals and trusts and for enquiries about (but not limited to) Model Hospital, Provider Licensing, Agency rules and other information, please email enquiries@england.nhs.uk.
BSL video interpreters
British Sign Language (BSL) users can contact us using a service called InterpretersLive! provided by Sign Solutions.
This service is available Monday to Friday, 9am to 4.30pm.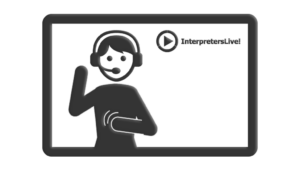 Further information about how to use the service is available on the InterpretersLive! website. There is also a BSL video about how to download the app.