Overall Patient Experience Scores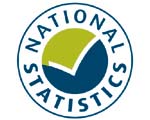 The Overall Patient Experience Scores are a statistical series measuring overall patient views of care and services provided by the NHS. The statistics are composite scores constructed using results taken from the NHS Patient Survey Programme (specifically the Inpatient, Outpatient, Community Mental Health and Accident & Emergency surveys), which are published separately but on the same day by the Care Quality Commission (CQC).
The scores are calculated the same way each year so that the experience of NHS users can be compared over time.
Documentation here is specific to the Patient Experience Overall Scores. For further corporate information on all statistics published by NHS England please see our code of practice guidance.
For information relating to the series prior to April 2013, when the production and publication of this statistical series was overseen by the Department of Health, please see the Department of Health website.
Latest update
These are the latest Overall Patient Experience Scores for England, updated for the:
Previous updates
These are the Overall Patient Experience Scores for England following the publications for:
2017 Community Mental Health Survey
2016 Emergency Department Survey
2016 Community Mental Health Survey
2015 Community Mental Health Survey
2014 Accident & Emergency Survey
2014 Community Mental Health Survey
2013 Community Mental Health Survey
Guidance and documentation
The United Kingdom Statistics Authority (UKSA) has designated the Overall Patient Experience Scores as National Statistics, in accordance with the Statistics and Registration Service Act 2007, signifying compliance with the Code of Practice for Official Statistics. The following documents provide further information about how NHS England addresses the requirements of the code.
Designation as National Statistics can be broadly interpreted to mean that the statistics:
meet identified user needs
are well explained and readily accessible
are produced according to sound methods
are managed impartially and objectively in the public interest
Once statistics have been designated as National Statistics it is a statutory requirement that the Code of Practice shall continue to be observed.
Tools for understanding patient experience
NHS England provides a Diagnostic Tool to help NHS managers and the general public understand what feeds in to the overall scores, and to see how scores vary across individual NHS organisations. You can access the Tool by going to:
Contact us
For further information about the published statistics, please contact us at:
Analytical Services (Clinical Programmes and Patient Insight Analytical Unit)
NHS England
Quarry House
Leeds LS2 7UE
Great Britain
Email: england.feedback-data@nhs.net
NHS England will continue to make sure that the statistics meet the needs of people who use them. For more information on how we intend to do this please go to: