Mental health director leads drive for improved psychosis care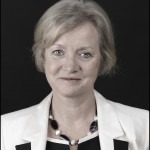 NHS England's national clinical director for mental health, Dr Geraldine Strathdee, is to head up a drive aimed at improving care for psychosis patients across the country.
Dr Strathdee will call on 150 delegates at the National Psychosis Summit to share best practice and help put together an action plan for making improvements to care across the country.
She is due to address the summit – together with health minister Norman Lamb – being staged in London tomorrow (Thursday April 10) and chaired by Lord Victor Adebowale.
The summit, organised by Rethink Mental Illness in partnership with NHS England and the Department of Health, will bring together providers, commissioners, experts and regulators to focus on ways of improving psychosis care at both national and local level.
Delegates will be able to pose questions to Dr Strathdee and the minister, as well as taking part in a series of workshops aimed at coming up with an agreed plan of action.
Dr Strathdee said: "I am absolutely delighted that so many leaders are coming together to drive forward improvement of the care we provide to people affected by psychosis.
"We are at a critical point. We know the problems. We have data in spades. We know where things work. We want to learn from the best approaches, and support others to follow. So the major challenge we face is entirely about implementation."
Dr Strathdee explained: "We are finding incredible practice, created and produced in partnership, which is changing lives and improving outcomes. We have so much knowledge and insight about what works. We know what needs to improve. We also know which interventions work and have a positive, measurable impact on people's lives."
But she admitted:  "This excellent work is only happening in pockets. What we need – what people affected by psychosis need – is movement to generate improvement across the whole system.
"We want every encounter an individual has, no matter where they are, to be compassionate, recovery-focused, efficient and high-quality. Lives literally depend on it.
"The summit is the next step in a wave of work to improve care for people with severe mental illness.  We can achieve great things if we pull together."
You can follow Geraldine Strathdee on Twitter: @DrG_NHS
NHS England will be tweeting from the Summit tomorrow