NHS England's Chief Scientific Officer's Knowledge Transfer Partnership winners announced
NHS England, in partnership with the National Measurement System (NMS) – the government funded body that maintains the UK measurement infrastructure – has announced the winners of its first Chief Scientific Officer's (CSO) Knowledge Transfer Partnership Programme.
The bespoke 12 month development programme gives clinical leaders in healthcare science the opportunity to create, test and implement innovative ideas to improve patient care and identify new approaches to measurement and outcomes.
The programme involves collaboration at a senior level with partner organisations across the UK's National Measurement System (NMS) at leading centres of excellence in science and technology. It is designed to enable senior healthcare scientists to remain in clinical service whilst building long term partnerships between clinical, research and industry teams.
This collaboration and learning from other science led organisations is crucial to putting science and innovation at the heart of the NHS, delivering the next steps on the five year forward view and ensuring sustained improvements to scientific services for patient benefit.
Following a highly competitive selection process, the successful applicants for the first programme are: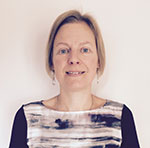 Dr Rachel Carling, Consultant Clinical Scientist, Director of Service and Clinical Lead, Viapath, Guys & St Thomas' NHS Foundation Trust : Knowledge Transfer Project  – New born screening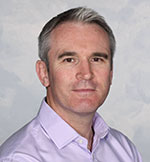 Dr Colin Baker, Head of Radiotherapy Physics, Royal Berkshire Hospital NHS Foundation Trust: Knowledge Transfer Project  – Advancing radiotherapy through enhanced imaging, treatment verification and outcome prediction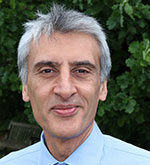 Dr Bal Sanghera, Clinical Scientist, Paul Strickland Scanner Centre, Mount Vernon Hospital: Knowledge Transfer Project – Development of a harmonisation policy to for medical imaging equipment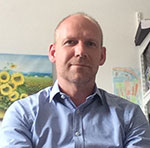 Dr Jason Cashmore, Consultant Physicist, Deputy Head of Physics, University Hospital Birmingham: Knowledge Transfer Project  – Reducing the burden of measurements in the commissioning of medical linear accelerators
The four Associates will work with world class partner organisations and laboratories – part of the UK's National Measurement System (NMS) – which delivers traceable and accurate standards of measurement and calibration processes in science and technology.
During the programme which starts in July, the four winners will have the opportunity to enhance their leadership skills through individual executive coaching sessions and participating in action learning sets and masterclasses provided by The King's Fund, build their networks by joining other senior leaders and CEO's at The King's Fund annual leadership and management summit and speaking at next year's Chief Scientific Offer's Conference.  The Associates will also become members of the Healthcare Science Leadership Improvement and Advice (LIA) Group and may also have an opportunity to become a scientific advisor to NHS England.
The winners were selected based on their track record of research and quality improvement and their potential to make a difference in their current and future area of specialism. The judging panel were impressed by the winners' strong commitment to inspire the next generation of healthcare scientists.
Professor Sue Hill, Chief Scientific Officer OBE said: "I am pleased to announce our inaugural winners of our Knowledge Transfer Partnership Programme for Leaders in Healthcare Science and look forward to a successful year of collaborating with our new Associates, our partners in the National Measurement Systems and the King's Fund. This is a fantastic opportunity for clinical leaders in their fields to harness technology and innovation with the aim of speeding up the identification and dissemination of healthcare innovations to improve patient care".
"The framework we have put in place will ensure ongoing future collaborations across industry, academia and research teams and position the NHS as a key contributor and committed partner to the development and testing of new technology to transform services, improve outcomes and reduce cost. Such innovative scientific and medical research is crucial in supporting the next steps on the delivery of the Five Year Forward View for patient benefit."
Fiona Carragher, Deputy Chief Scientific Officer said: "It is a pleasure to be working with our partners in the National Measurement Systems to deliver this unique scheme. Measurement plays a fundamental part in providing high quality care, the innovation process, and is critical to the development of new treatments and diagnostics. It is a pleasure to be working with three of the institutes that deliver the National Measurement System – National Physical Laboratory (NPL), LGC Ltd and National Institute for Biological Standards and Control (NIBSC). These institutes are involved in a wide range of research activities that support medical science and are world-leading centres of excellence in developing and applying the most accurate standards, science and technology available."
Over 50,000 healthcare science workers are employed across the NHS and associated bodies which include more than 50 separate scientific specialisms. The work of Healthcare Scientists underpins 80 per cent of all diagnoses and they make a direct contribution to treatment routes in specialist services such as cancer and cardiovascular disease.