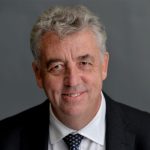 NHS England and NHS Improvement is deeply saddened to hear that Dr Clifford Mann OBE, NHS National Clinical Advisor for Accident and Emergency Care, has passed away.
Dr Mann joined NHS England and NHS Improvement in 2016 following several years as President of the Royal College of Emergency Medicine.
During his time in senior national leadership roles at NHS England and NHS Improvement he has passionately worked to improve the treatment of all patients who need urgent & emergency care.
Dr Mann played a key role in the development of new clinical standards for urgent and emergency care currently part of a consultation by NHS England.
He spearheaded the rollout of Same Day Emergency Care – a new model of urgent care which continues to enable many thousands of patients to get the right tests and treatments quickly, reducing the need for people to be admitted to hospital.
As clinical co-chair of the emergency medicine Getting It Right First Time (GIRFT) programme he also worked hard to improve standards of care in A&E across the country.
Throughout his national work he continued to practice as a consultant in emergency medicine at the Somerset NHS Foundation Trust.
He was appointed an Officer of the Order of the British Empire (OBE) in the 2018 New Year's Honours list for services to emergency medicine.
NHS Chief Executive, Sir Simon Stevens, said: "Cliff was an exceptional clinical leader, patient advocate, and source of wise advice, who stayed grounded in the pressurised realities of day-to-day emergency medicine while at the same time shaping and helping create a better future. His untimely death will be a huge blow to many many people across the health service, and we will all miss him greatly."
NHS National Director for Emergency and Elective Care, Pauline Phillip, said: "Losing Cliff will take a heavy toll on everyone who had the privilege to work with him across the NHS, he leaves behind a strong legacy which will inspire all of us to continue his work driving forward the transformation of emergency care for years to come.
"The thoughts of everyone at NHS England and NHS Improvement are with his family, his friends, and his frontline colleagues at Taunton and Somerset, at what will be an extraordinarily difficult time."
NHS National Medical Director, Professor Stephen Powis, said: "Cliff was revered among A&E staff, both as an outstanding medic, but also as a leader and mentor who passed on his skills, experience and – most importantly – focus on the quality of care patients receive in what is often the most worrying moments of their lives.
"He will be sorely missed as a colleague who, in all cases, would give the unvarnished view of frontline clinicians working in A&E, and it is exactly that candour and determination to improve patient care which enabled him to make such a difference, and which he will be remembered for."