In 2021/22 we provided over 575,000 patients with access to proven innovations.
In the third year of our expanded role, we have continued to deliver some incredible achievements against the backdrop of an ongoing pandemic and considerable pressures across the health service.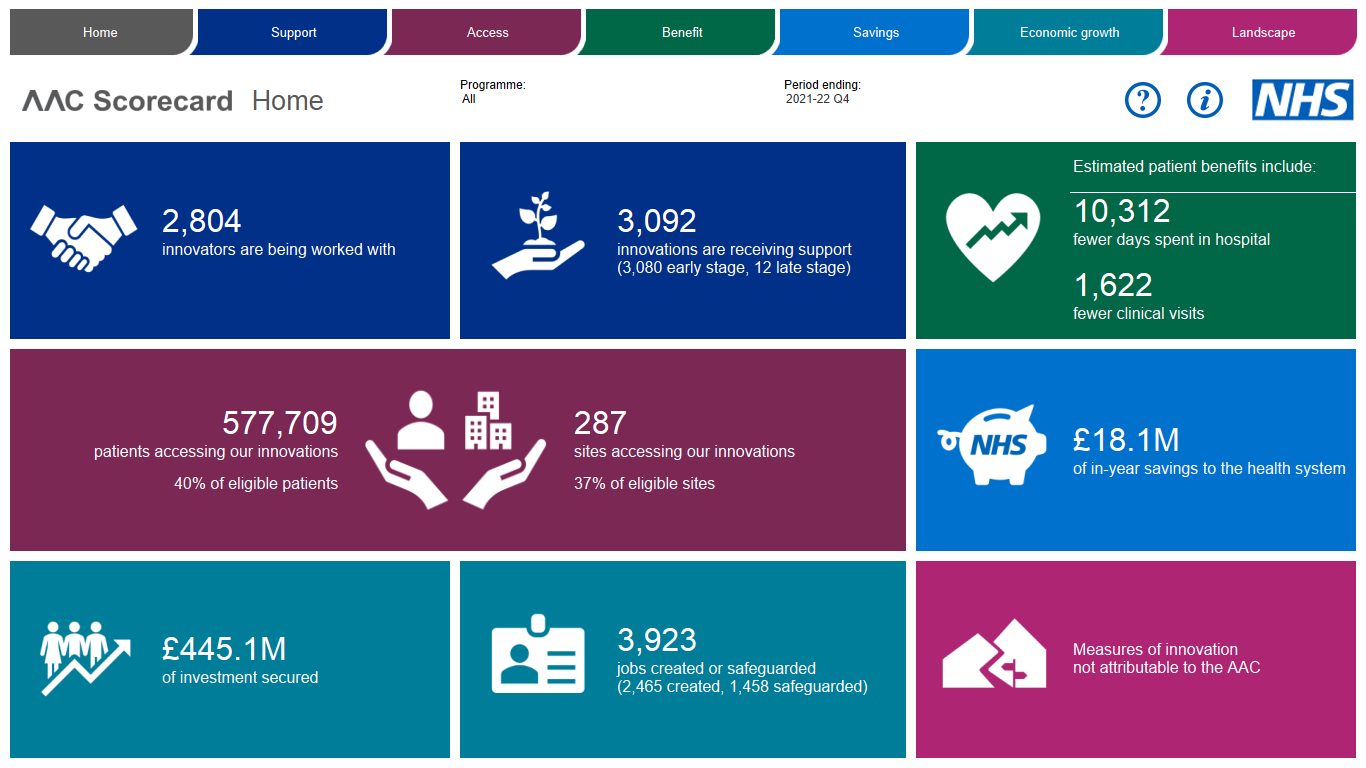 Further information
The AAC Scorecard monitors the impact of the AAC – it includes a range of measures that can be substantially and directly affected by AAC programmes, as well as a complimentary view of the wider innovation landscape. If you would like to find out more about the AAC Scorecard please contact england.irlsanalytics@nhs.net.