In another intensely personal and moving blog carer Colin Royle talks about his experiences of looking after his dad, Malcolm, who has dementia: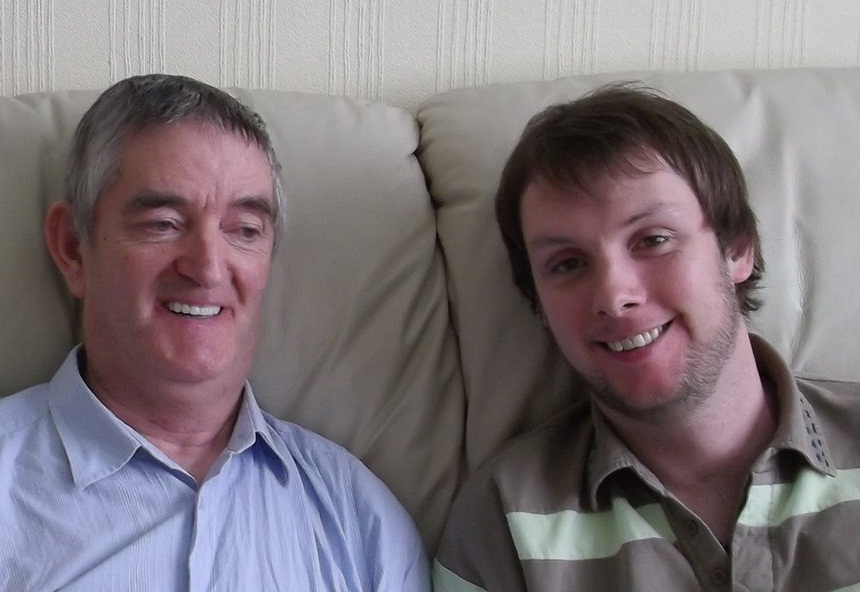 The jackpot for the Euromillions lottery was a staggering £92 million, and I still haven't checked my ticket.  I'm not sure I want to check it just yet either. I guess I'm holding onto that bit of hope that I've won.  It could be me – after all, the advert says so!
When I think about long odds and the likeliness of things happening, it always leads me back to thinking about my dad, Malcolm, and his illness.  The type of dementia from which he suffers (right frontal lobe) is extremely rare – only one in every one million people are diagnosed with it.
A lot has happened since he first started suffering symptoms in 2005 and I hadn't really thought back to those difficult days until I spoke at the NHS Health and Care Innovation Expo in Manchester.  It reminded me of just how long ago it seems, and just how much has changed since.
Before I spoke, I listened to someone else talking about his experience of looking after his mother, who also had a form of dementia.  It was so heartfelt and moving, and both distressing and inspiring to hear.  So many of the things he said resonated with me, and it brought me to tears.
But there was one thing that he said that really stood out to me. He reminisced on the guilt that he was feeling while caring for his mother, hoping he was doing it right, desperate for forgiveness when he felt like he wasn't doing enough.  How was he to know if what he was doing was what his mother would have wanted?  He needed some reassurance.
He told of how he'd been reduced to tears one morning, when a district nurse came round to bring some supplies.  She put her hand on his shoulder, and told him he was doing a wonderful job.
She gave him some tips and techniques of how to assist his mum when providing personal care.  That simple gesture gave him the motivation and the confidence to carry on, and he continued to care for his mother for the rest of her life.  He was an inspiring man, caring for his wonderful mother, and aided by an amazing nurse.  It was a happy story!
I left needing to dry my eyes, ready to tell my own tale of caring for my dad.  Watching me speak was a commissioner, Judith Johnson, who helped to set up my dad's current package of care in 2009 – his personal health budget.  It was terrific to be able to tell her just how wonderful it has worked for my dad – how much flexibility he now has in his support, how consistent his care has been, and how relatively well he's doing for somebody with such a severe illness.
Judith has been one of many inspiring professionals I have had the pleasure of meeting while supporting my father.  Her 'can do' attitude allowed us to create a wonderful and unique package of care, back when there were so few options available.
I'm not naive enough to think it was easy.  Setting up personal health budgets is hard.  It requires changing an entire system, one that has been embedded in the NHS for so many years.  It must be so easy to get this wrong.  Yet it's so important to get it right!
I think about the difference a person can make, and I think about how that district nurse helped that gentleman caring for his mum that day.  I think about Judith and how she helped to set up this wonderful package of care for my dad.  I think of Jo Fitzgerald and her everlasting peer support, and I think about my dad's care workers and how understanding they are towards him.
I'll eventually get around to checking my Euromillions ticket, and maybe I did win £92 million – after all, it could be me.  But to me, and more importantly to people like my dad, ensuring personal health budgets are implemented correctly really is hitting the jackpot.  At times the odds might seem stacked against, like they are for me winning the lottery, or like they were for my dad getting right frontal lobe dementia.  But the opportunity to make such a difference to a person's life must surely be worth fighting for.  After all, that could be you!