DigitalHealth.London goes online – Dr Mahiben Maruthappu and Dr Charlie Davie
Founding members of DigitalHealth.London explain the importance of its launch:
Digital continues to disrupt and transform every sector of our society; from banking to retail, education to transport.
Its uses and its potential grow day by day. Such gains, however, have not been experienced equally. Health continues to lag, which is why efforts are needed now, not later; allowing patients to better track, manage and improve their health. Indeed, while 84% of adults use the internet, just 2% report any digitally enabled transaction with the NHS.
The recent announcement that £4.2billion will be made available to digitise the health service is very welcome, but only by underpinning this with place-based working, and integration with digital in other sectors, can the real value of a digital NHS be unlocked.
In the US, for example, the New York eHealth Collaborative (NYeC) works closely with 23 hospitals across the state. In the past year, it has created more than 120 jobs and several of the companies involved have achieved major scale-up, by accelerating and matching local solutions to local needs – harnessing and benefitting from local infrastructure.
We can and must deliver similar results, if not better, in England.
That's why today we're launching Digital Health.London, a collaboration between MedCity and London's three Academic Health Science Networks (AHSNs): Imperial College Health Partners, UCLPartners and the Health Innovation Network; also supported by the Mayor of London and the Academic Health Science Centres (AHSCs).
Through DigitalHealth.London we want to help the spread of great ideas. We will provide a single way in for digital health companies and entrepreneurs, and give them access to the best clinical advice to refine their products. We will support NHS providers and Londoners themselves in making the most of digital health, achieving this through a five-pillared approach:
Creating and supporting networks to build on London's existing critical mass of digital health expertise
Building knowledge between stakeholders, from entrepreneurs, to clinicians to policymakers, enabling greater understanding of challenges and requirements in digital health, while sharing and providing guidance
Identifying digital solutions that meet the needs of patients and clinicians
Building the evidence base of the health outcomes and economic benefits of digital health
Supporting the collaborative development of an environment that both meets the needs of the health system and allows businesses to develop, by tackling issues such as procurement and commissioning.
The initiative will build on London's world-class expertise in digital technology and healthcare, helping London to pioneer the development, commercialisation and adoption of digital health innovation to improve health outcomes, by placing patients and citizens at the centre of their own care.
As care moves from hospital to home, reactive to proactive, and episodic to continuous; digital will be the technology that underpins each of these paradigm shifts.
DigitalHealth.London aims to be at the frontier of such transformation, turning our Capital into the centre for design, development and deployment of digital health globally.
For more information see the DigitalHealth.London website.
---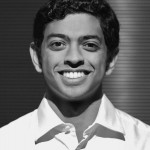 Dr Mahiben Maruthappu is a practicing doctor and Senior Fellow to the Chief Executive of NHS England. He advises on NHS England's innovation, technology and prevention portfolio, co-founding the NHS Innovation Accelerator and the NHS Diabetes Prevention Programme.
He has advised a range of organisations, from start-ups to multilaterals, including the Swiss government, Experiment Fund and the World Health Organisation (WHO). Mahiben has a strong interest in research with over 80 peer-reviewed publications and 50 academic awards. His work has been featured by BBC News and international press.
He is chairman of the UK Medical Students' Association (UKMSA), and has written three medical books. Mahiben was educated at Oxford, Cambridge and Harvard universities and was the first person from British healthcare to be included in Forbes' 30 under 30.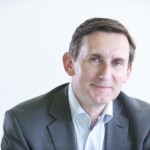 Dr Charlie Davie joined UCLPartners in 2009 as Stroke Lead and subsequently took on the role of Programme Director for Neurosciences.
He was appointed as Director of the AHSN in 2014 and became Managing Director in May 2015. He provides strategic leadership for the AHSN and its integrated programmes, supporting the operational and clinical directors in transforming care for patients and populations.
Before joining UCLPartners, Charlie was the clinical lead for stroke services at the Royal Free London NHS Foundation Trust, where he continues his clinical work as Consultant Neurologist. He has also been the stroke lead for the North Central London Cardiovascular and Stroke Network.
Charlie played a pivotal role in redesigning stroke services in London and large areas of England, which has resulted in significantly improved outcomes.
He qualified in medicine from the University of Glasgow in 1986 and completed much of his postgraduate clinical training and early research at the National Hospital for Neurology and Neurosurgery in London. He was awarded a doctorate with honours by University of Glasgow in 1997 and has been a consultant at the Royal Free since 1999.