Next steps for urgent and emergency care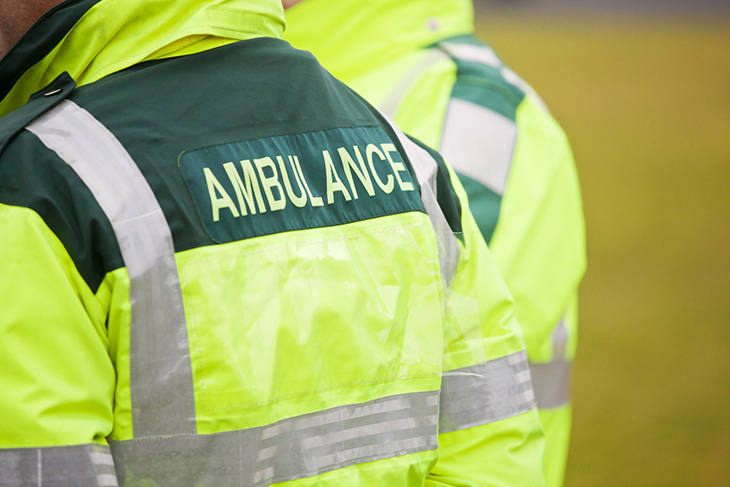 NHS England's Medical Director for Acute Care explains how Urgent Treatment Centres are key to new plans to ease pressure on A&Es:
NHS England has announced plans for a modernised and improved urgent and emergency care service for the future.
As outlined in the Next steps on the Five Year Forward View document, over the next two years we will introduce a series of measures to bolster front line services that have come under unprecedented pressures this winter.
This new system will ensure patients get the right care, in the right place and at the right time, and importantly as convenient for them as the seriousness of their condition allows.
This will always see our sickest patients are given priority but for the future will be smarter on ensuring other urgent patients are provided with the best care rather than simply the fastest. The new system will look also to prevent patients having to put up with long or uncertain waits to be treated, by streaming them to the place that's most set up for what they need.
Our plans include new, standardised 'Urgent Treatment Centres' which will be integrated with the existing strands of front line services in local communities. They will be open 12 hours a day, seven days a week, and offer patients who do not need to go to a main hospital A&E department treatment by clinicians with access to blood tests, ECGs and X-rays. They will offer booked appointments after calling NHS 111 or a GP, as well as those who walk-in with problems that can't wait.
The centres come as the NHS introduces extended hours in General Practice, increases the number of NHS 111 calls dealt with directly by nurses, doctors and other clinicians, and brings in front door streaming at hospital A&E units across the country so patients receive the optimal care for their problem.
Treating patients, especially our elders, close to home makes more sense for them as well as the NHS and is often safer.
The changes come after the NHS coped with its busiest ever winter and which saw a record 23 million patients attend A&E in 2016-17 – 1.2 million more than three years ago.
Despite the often-Herculean efforts of our staff, the proportion of patients waiting longer than four hours in A&E has steadily risen due to increasing front-end demand and difficulty discharging people due to strained social services. The number of calls to NHS 111 has doubled over the same time frame to 15 million, while ambulances and GPs, too, saw a record number of patients.
With that has come a growing trend for many patients to turn to A&E or call ambulances when they don't need such advanced emergency treatment; or going to see their GP when they would be better seeking advice from NHS 111, or remedies from their pharmacist.
Estimates suggest that if we offer the right services up to 3 million people who attend A&E could have their care needs met elsewhere.
To address these challenges, the Next Steps plan sets out a raft of improvements. NHS England has pledged to:
Make 111 more accessible – in 2017 we will test the public accessing 111 services through an app on their phone.
Revolutionise 111 by moving from being a "signposting" service where patients are directed to another service, to a "consult and complete" service. This means that if patients need to speak to a clinician via 111 they can so, and that clinicians can help them there and then. The number of 111 calls receiving clinical assessment will increase by a third by March 2018 so that only patients who genuinely need to attend A&E or use the ambulance service are advised to do so.
Increase the core hours of GPs so that by March 2019 everyone in England will be able to get an evening and weekend appointment, facilitated by our new GP contract agreement.
Simplify the confusing range of places a patient can go if they have an urgent health problem. NHS England aims to end the confusing mix of Urgent Care Centres, Minor Injury Units and Walk-in Centres by standardising opening hours and improving access to diagnostic tests, x-rays and ECGs where possible. These Urgent Treatment Centres will be an integral part of the local urgent care services that are convenient for patients and can be booked directly through 111 or your GP, and where clinicians can access your medical notes.
Reduce admission to hospitals by improving streaming at the front door so patients get to where they need to go, and making sure hospitals focus on the sickest patients – this will be supported over the next six months with £100m made available in the spring budget statement.
Improve ambulance services, with faster recognition of life threatening problems and a new approach that provides the best response for each patient. Patients with life-threatening conditions, such as cardiac arrest where the heartbeat and breathing stop, will receive the fastest response, whilst other patients will receive a more clinically focussed service in an appropriate timeframe. This will include telephone advice, treatment on scene or conveyance to hospital or alternatives. New performance measures will encourage the best possible outcomes, with an end to very long waits and an improved patient experience.
Strengthen support to Care Homes so as to ensure that they have direct access to clinical advice, including where appropriate on-site assessment. We are making available funds to support universal roll-out of this model via 111, in order to reduce the risk of care home residents being unnecessarily admitted to hospital.
81 specialist psychiatric teams will provide 24-hour cover to almost half of A&Es by March 2019 – up from one in ten now – ensuring that those suffering mental health crises get timely and appropriate support.
Reduce the national Delayed Transfer of Care (DToC) rate to September 2015 levels of 4.1% by the end of Spring 2017 – by better working with community and social care.
All areas will have their performance closely monitored.
This represents the biggest shake up of urgent and emergency care in a generation. It's important that on a day-to-day basis people know where best to seek medical advice and treatment, so they get the right care at the right place and, importantly, will allow our A&E Departments to treat our sickest patients.
We want to deliver a better 'integrated' service so that we balance demand across the system. This involves improving seven key areas of change across Ambulance, Hospital, Transfers, Urgent Treatment Centres, GP, NHS 111 clinical support and 111 digital services.
Key to the new integrated UEC service are the Urgent Treatment Centres which will bring fast and efficient emergency care closer to home for millions of people. These will typically offer treatment for suspected broken limbs, strains and sprains, cuts and grazes, bites and stings, scalds and burns, minor head injuries and other ailments such as ear and throat infections, skin infections and eye problems.
Our aspiration is to take the current mix of minor injury units and walk-in centres and offer up a uniform model of Urgent Treatment Centres that offer a standardised high level of care that will be better understood by patients wherever they are.
From the outset of our review of urgent treatment services in the NHS,  our patients and the public told us of the confusing mix of walk-in centres, minor injuries units and urgent care centres; so many people just chose A&E even if less convenient and often with long waits.
So we've listened and in response we plan to standardise as many as possible so they offer better and consistent opening times every day, and more tests and treatments – and all under the single banner of 'Urgent Treatment Centre' which NHS 111 can book you into.
We reckon in the next year about 150 can be brought up to or beyond that standard, and after that in other areas health planners will know what to aim for.
Advances in technology like hand-held blood analysers and monitors and easier access to medical records will completely change how people can find out what's wrong and receive quicker urgent treatment without travelling to the big hospital A&E.
These plans address the enormous pressures on urgent and emergency care services and will realign these services with patients' needs. Decongesting the front door of A&E departments will ensure those who are most seriously ill and in greatest need will receive the best possible care.