Action on Congenital Heart Disease services – Will Huxter
As NHS England announces moves to ensure core standards of quality and sustainability apply across all specialist services, Will Huxter explains how patients with complex, sometimes life-threatening congenital heart disease, will benefit:
In my recent blogs, I have provided updates on the self-assessment process which we have been undertaking with CHD providers, reviewing their compliance with the national standards agreed by the NHS England Board in July 2015.
We took the outcome of these self-assessments to the Specialised Services Commissioning Committee, a sub-committee of the NHS England Board, on 27 June 2016. Based on these assessments, and following subsequent factual checking with the providers, NHS England has identified a number of commissioning decisions that it is minded to take to ensure the provision of consistent, high quality services across the country now and for the future.
We are taking these steps because we believe that they are in the best interests of patients with congenital heart disease and their families, including those yet to be diagnosed who will need these services in future.
We believe that by ensuring that all patients across the country are able to benefit from services that meet agreed national standards, the quality of care they receive will be improved.
We hope that providers and other stakeholders will support us in these aims and that they will work with us in the interests of patients and their families to ensure that sound decisions are taken, and once taken that they are implemented effectively and efficiently.
As Professor Sir Ian Kennedy, who was the chair of the public inquiry at Bristol Royal Infirmary and co-author of the report into eight cases at Bristol released last week, said: "These are vital services and we have waited 15 years to arrive at a solution which delivers quality and consistency for current and future generations.
"It is good news for patients that there is finally a clear consensus on the standards that need to be met, and that we are now seeing decisive action to make those standards a reality for every patient in every part of the country."
The action being taken by NHS England will involve a number of changes. With regard to providers of specialist surgical (Level 1) services:
Subject to consultation with relevant Trusts and, if appropriate, the wider public, NHS England will also work with Alder Hey Children's Hospital NHS Foundation Trust and Liverpool Heart and Chest Hospital NHS Foundation Trust to safely transfer CHD surgery from Central Manchester University Hospitals NHS Foundation Trust. Specialist medical services may be retained at Central Manchester.
Subject to consultation with relevant Trusts and, if appropriate, the wider public, NHS England will also work with University Hospitals of Leicester NHS Trust and Royal Brompton & Harefield NHS Foundation Trust to safely transfer CHD surgical and interventional cardiology services to appropriate alternative hospitals. Neither University Hospitals Leicester or the Royal Brompton Trusts meet the standards and are extremely unlikely to be able to do so. Specialist medical services may be retained in Leicester.
NHS England will work with Newcastle Hospitals NHS Foundation Trust to ensure progress is made towards meeting the standards and the strategic importance of the link of CHD surgery to the paediatric heart transplant centre is sustainable and resilient.
NHS England will support and monitor progress at University Hospitals Bristol NHS Foundation Trust, Leeds Teaching Hospitals NHS Trust, University Hospitals Birmingham NHS Foundation Trust, Barts Health NHS Trust, Guy's and St Thomas' NHS Foundation Trust, and University Hospital Southampton NHS Foundation Trust to assist them in their plans to fully meet the standards. In the case of Bristol this will also include addressing specific recommendations set out in the independent report published last week.
Birmingham Children's Hospital NHS Foundation Trust and Great Ormond Street Hospital for Children NHS Foundation Trust will continue to be commissioned, with ongoing monitoring, as they currently meet all or most of the standards.
NHS England remains concerned as to the level of occasional and isolated practice in specialist medical (Level 2) services, and intends to take the following actions:
NHS England will work with Blackpool Teaching Hospitals NHS Foundation Trust, University Hospital of South Manchester NHS Foundation Trust, Papworth Hospital NHS Foundation Trust, Nottingham University Hospitals NHS Trust and Imperial College Healthcare NHS Trust to cease occasional and isolated specialist medical practices.  Plans will be put in place to transfer services to other appropriate providers.
NHS England will support and monitor progress at Liverpool Heart and Chest hospital to develop Level 2 and Level 1 services in line with standards and Oxford to assist them in their plans to fully meet the standards.
Norfolk & Norwich University Hospitals NHS Foundation Trust and Brighton and Sussex University Hospitals NHS Trust will receive ongoing monitoring of their progress towards meeting the standards.
In addition, a small number of hospital trusts not recognised as a specialist centre, but which responded to the self-assessment that they undertook occasional practice/interventions, have been instructed to make arrangements for such patients to be cared for at a specialist centre in future. This process has now all-but eliminated occasional practice, with follow-up action to be taken against providers if they continue.
---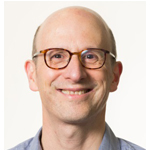 Will Huxter is Regional Director of Specialised Commissioning (London) at NHS England and currently chair of the NHS England Gender Task & Finish Group.
Prior to joining NHS England in June 2014, Will worked in a range of commissioning roles within the NHS, and for five years at an NHS Trust.
He has also spent eight years working in the voluntary sector.