Reducing variation in gender identity services – Will Huxter
Welcome to the second of my blogs about gender identity services, and the work being done by NHS England to improve the experience of people with gender dysphoria in the NHS.
It has been good to receive feedback from people who have read the previous blog, and I hope that you have found my responses to your comments helpful.
There are two main things that I want to talk about this time: a meeting between the Gender Identity Clinics (GICs) and NHS England which I chaired on 23 October; and the final oral evidence session of the Women and Equalities Select Committee's Inquiry on Transgender Equality, at which I gave evidence on 28 October.
The meeting with the GICs was prompted by a review we have done looking at the ways in which the different GICs across the country operate, and the unacceptably long waiting times for people trying to access their services. Six of the seven GICs were represented, and we had a very helpful discussion about ways in which we can start to tackle these waits by increasing capacity, and providing more information and support to people while they are waiting to be seen.
During the meeting I confirmed our intention to increase investment in gender identity services overall from April 2016, with the specific aim of reducing waiting times.
We will be asking the GICs to come up with proposals for doing this, including the recruitment and training of new staff. This won't be a quick fix, given the limited number of appropriately experienced clinical staff in the field, but it is really important that we make a start on this now.
The GICs reported some inconsistencies in NHS England's interpretation of the interim protocol for commissioning gender identity services across the country. We will address this through our work on revising the specification.
It's clear from the data we gather from the GICs, and the information that is published by UK Trans Info, that there are inconsistencies in how the different clinics report on waiting times and the number of people waiting to be seen. We agreed with the GICs last week to do some work with them on a common approach to reporting, so that there is a single and consistent set of information that we can share with you in the future. The same also applies to reporting of waiting times from our surgical providers.
The House of Commons Select Committee on Women and Equalities launched its inquiry into Transgender Equality earlier this year. For its final oral evidence session, the Select Committee included among its witnesses two people from an NHS perspective: Jane Ellison, MP, the Minister of Public Health, and me. I was there as a commissioner, and chair of the Gender Task & Finish Group. The Select Committee had previously taken evidence from clinicians including Dr John Dean, chair of the Clinical Reference Group for Gender Identity Services.
I was very pleased to have the opportunity to give evidence to the Select Committee, and to be able to talk about some of the positive things we have done as NHS England.
I strongly agree that transgender equality is very important, and it is part of my job to promote equality in the services that I commission.
It was right for me to acknowledge publicly, as I did, the distress and dissatisfaction that people experience from long waits for treatment, and the examples that the Committee had heard from witnesses of poor support from different parts of the NHS. These problems are at the heart of what we need to tackle. Both the Minister and I were clear that we welcome the attention that the Committee has given to these issues, and that we will welcome their report and its recommendations.
As part of my evidence, I highlighted a number of key facts:
NHS England spends £25million a year on gender identity services overall.
For the current financial year, in addition to extra investment of over £4 million on gender surgery, NHS England has increased spend on the children's service at the Tavistock & Portman by almost £1m, and has put more money into GICs across the country.
The level of increase in demand for services is outstripping the current level of extra investment, and we need to, and will, spend more money on services in the next financial year.
I also confirmed that we expect to be going out to consultation early next year on the revised specification for services for children and young people.
I look forward to sharing regular updates with you about our progress in delivering the improvements which I know are needed in services for children, young people and adults with gender dysphoria.
In the meantime, please get in touch via this blog, or Twitter, #NHSgenderid
---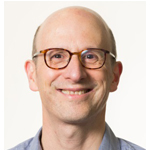 Will Huxter is Regional Director of Specialised Commissioning (London) at NHS England, currently chair of the NHS England Gender Task & Finish Group and Senior Responsible Officer for the CHD Commissioning and Implementation Programme.
Prior to joining NHS England in June 2014, Will worked in a range of commissioning roles within the NHS, and for five years at an NHS Trust.
He has also spent eight years working in the voluntary sector.