Coventry and Warwickshire STP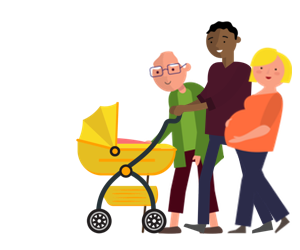 Region: Midlands
Population: 1 million
Find out more about Coventry and Warwickshire sustainability and transformation partnership (STP) including details of its population size, constituent organisations and priorities.
Priorities
Proactive and preventative care – ensuring people have better general health regardless of where they live, requiring fewer visits to hospital, and shorter stays if they need inpatient care. Making more services available closer to people's homes.
Urgent and emergency care – ensuring urgent and emergency care is easy to use with one point of access, and that all stroke patients receive initial care in a specialist unit.
Planned care – reducing the number of times patients have to go to hospital before and after hospital treatment.
Maternity and paediatrics – offering increased choice around where to give birth.
Productivity and efficiency – making organisations more financially secure, which would make services more secure. Spending less money on expensive agency staff – improving quality and releasing money to spend on patient care.
Mental health – focusing on improving access to high-quality inpatient and community mental health services for adults and children.
Constituent organisations
The following organisations are part of Coventry and Warwickshire STP. For individual contact details for these organisations, please see the NHS website.
Coventry and Rugby CCG
Coventry and Warwickshire NHS Partnership Trust
Coventry City Council
George Eliot Hospital NHS Trust
South Warwickshire CCG
South Warwickshire NHS Foundation Trust
University Hospitals Coventry and Warwickshire NHS Trust
Warwickshire County Council
Warwickshire North CCG