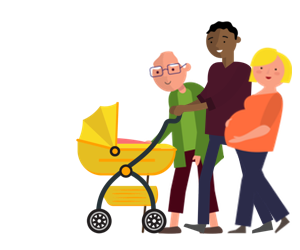 Region: South East
Population: 1.9 million
Find out more about Kent and Medway sustainability and transformation partnership (STP) including details of its population size, constituent organisations and priorities.
Priorities
Create services which are able to meet the physical and mental health needs of our changing population, as people age, and more people move into Kent and Medway
Reduce health inequalities (unfair differences in health and life expectancy that people experience in some parts of the county) and death rates from preventable conditions
Increase services to prevent and manage long-term health conditions such as diabetes and lung disease, with targeted interventions to reduce obesity and smoking
Make sure people are cared for in the right place and get high quality, accessible social care across Kent and Medway, implementing an integrated model of local care for frail older people and people with complex needs
Improve system resilience and performance to make sure local health and social care services meet nationally recognised clinical quality standards
Attract, retain and grow a talented workforce and use them to the best effect
Work within the budget we have for health and social care across Kent and Medway by using our resources more effectively and delivering substantial productivity savings
Constituent organisations
The following organisations are part of Kent and Medway STP. For individual contact details for these organisations, please see the NHS website.
Contact Kent and Medway STP
STP leader: Wilf Williams, Senior Responsible Officer for Transforming Health and Social Care in Kent and Medway; Accountable Officer (Kent and Medway CCG)
Independent Chair: David Highton
Email: Km.stp@nhs.net