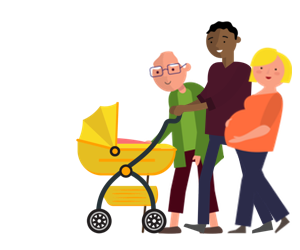 Region: South West
Population: 0.8 million
Find out more about Dorset sustainability and transformation partnership (STP) including details of its population size, constituent organisations and priorities. This partnership is developing into an integrated care system.
Priorities
At the heart of our STP we have identified three transformational programmes and two enabling programmes that will bring about the scale of change needed to ensure high quality sustainable services for the future:
Prevention at scale: helping people to stay healthy and avoid getting unwell.
Integrated Community Services: supporting individuals who are unwell by providing high quality care at home and in community settings.
One Acute Network: helping those who need the most specialist health and care support through a single acute care system for Dorset.
Leading and working differently: giving the health and care workforce the skills and expertise needed to deliver new models of care in an integrated health and care system.
Digitally-enabled Dorset: increasing the use of technology in the health and care system to support new approaches to service delivery.
Which area does the STP cover?
The following map shows the area that Dorset STP covers:

Constituent organisations
The following organisations are part of Dorset STP. For individual contact details for these organisations, please see the NHS website.
Borough of Poole
Bournemouth Borough Council
Dorset CCG
Dorset County Council
Dorset County Hospital NHS Foundation Trust
Dorset HealthCare University NHS Foundation Trust
Poole Hospital NHS Foundation Trust
South Western Ambulance NHS Foundation Trust
The Royal Bournemouth and Christchurch Hospitals NHS Foundation Trust